In the third transvaginal mesh lawsuit across the county to go to trial, and the first in the MDL, plaintiff Donna Cisson has prevailed. After a California jury awarded $5.5 million to a woman who complained of complications from a C.R. Bard product, and a New Jersey jury awarded more than $11 million to a woman implanted with a Gynecare mesh product made by Ethicon, a West Virginia jury has recently awarded $2 million to a woman injured by a Bard Avaulta product.
This is the first lawsuit to go to trial in any of the federal transvaginal mesh MDLs pending in the Southern District of West Virginia before Judge Goodwin. The West Virginia jury, after about 12 hours of deliberation awarded $250,000 in compensatory damages, and $1.75 million in punitive damages. C.R. Bard stated it plans to appeal.
Plaintiff Claims Transvaginal Mesh Complications
According to court documents, plaintiff Donna Cisson, a public-health nurse from Georgia, was implanted with the Bard Avaulta Plus transvaginal mesh in 2009. Doctors performed the surgery to treat pelvic organ prolapse, a condition in which a woman's pelvic organs, such as the bladder and uterus weaken and slip out of place. The Bard Avaulta product was designed to lift and hold pelvic organs back into place.
After the surgery, however, Cisson suffered pelvic pain, bleeding, and bladder spasms. She later had to endure several surgeries to remove the mesh.
Bard Held Liable for Failure to Warn
One of the critical points in Cisson's case was her claim that the manufacturer used materials in the Bard Avaulta Plus that had not been approved for use in humans. Her attorneys argued that Bard knew it was manufacturing implants from material that was not to be used in humans.
Cisson also claimed Bard knew about the health risks associated with their products, such as erosion into nearby tissues, but failed to provide adequate warnings to physicians and doctors. She also allefed that the company failed to conduct adequate safety studies on the product before releasing it to the general public.
The jury found that the company defectively designed the Avaulta implants, and failed to warn about potential complications. They also found that company officials had mishandled the devices, and that their actions amounted to malice, fraud, or wantonness. Despite the jury verdict, Bard maintains that their mesh products complied with industry standards and that The Avaulta Plus was properly designed.
Next Trial Soon to Begin
Bard faces more than 8,000 more claims concerning its mesh implants. All of these lawsuits have been consolidated into the Southern District of West Virginia, under the guidance of District Judge Joseph Goodwin. The next Bard Avaulta mesh trial commenced on August 19, 2013.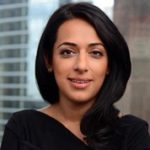 Exclusively focused on representing plaintiffs—especially in mass tort litigation—Roopal Luhana prides herself on providing unsurpassed professional legal services in pursuit of the specific goals of her clients and their families. While she handles complex cases nationwide on behalf of consumers, Ms. Luhana resides with her family in Brooklyn, New York.