A Texas widow has filed a new heater-cooler lawsuit against manufacturer Sorin Group Deutschland GMBH, on behalf of her husband's estate. She alleges that after her husband underwent open-chest surgery in which a Stockert 3T heater-cooler was used, he developed a serious infection due to the device, which led to his death.
She filed the case in the U.S. District Court for the Northern District of Texas and seeks both compensatory and punitive damages. The case will likely be transferred to the 3T heater-cooler Multidistrict Litigation pending in the U.S. District Court for the Eastern District of Pennsylvania.
Plaintiff's Husband Suffers Serious Infection After Heart Surgery
The plaintiff states in her complaint that on May 18, 2016, her husband had a heart transplant. During the surgery, the surgical team used the Stockert 3T heater-cooler device to assist in cooling and warming his blood.
The heater-cooler device works by warming water in a water tank and then pumping it through a warming/cooling blanket placed either over or under the patient. The water never comes into direct contact with the patient, but contaminated water can aerosolize inside the device's water tanks and be pushed into the sterile operating room through the device's fans and exhaust vents, where it can infect the patient undergoing surgery.
After the surgery, the deceased was treated for a number of infections. On September 12, 2016, he had to go back into the hospital for infection treatment and his cultures tested positive for nontuberculous mycobacterium (NTM).
The patient's condition continued to deteriorate, so he was admitted to the hospital again on January 2, 2017, for acute respiratory failure and other problems. Treatments did not help, and the patient became critically ill. He developed multi-organ failure and passed away on February 27, 2017.
FDA and CDC Warn of Link Between Heater-Cooler Devices and NTM Infection
The plaintiff blames the 3T heater-cooler device for her husband's death. She notes that in 2014, several hospitals started to report that surgery patients had tested positive for a rare NTM infection, leading to many life-threatening illnesses and deaths.
NTM is a group of bacteria commonly found in soil and natural water sources. The bacteria usually are not a threat to humans, but if allowed to contaminate an open surgical area, they can pose a significant risk of infection and death.
An NTM infection is particularly dangerous because it can take anywhere from weeks to years to develop. The symptoms can also be similar to those that accompany other infections, making it harder to diagnose. This can result in the infection spreading and becoming harder to treat.
In 2015, the FDA issued a Class II recall of the 3T system due to the potential for it to be colonized with these types of bacteria if proper disinfection was not performed. The next year, the Centers for Disease Control and Prevention (CDC) released a report indicating that they had detected an association between NTM infections after open-heart surgery and the Stockert 3T heater-cooler devices. Samples from the devices tested positive for bacteria. Further investigation traced the source of the contamination to a single product-manufacturing site.
The plaintiff asserts that the defendants knew about the potential for their products to cause life-threatening infections, yet failed to take appropriate actions to protect patients. She brings counts of negligence, manufacturing and design defect, failure to warn, breach of warranties, negligent misrepresentation, misrepresentation by omission, violations of the Texas deceptive trade practices act, and loss of consortium.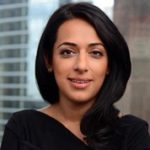 Exclusively focused on representing plaintiffs—especially in mass tort litigation—Roopal Luhana prides herself on providing unsurpassed professional legal services in pursuit of the specific goals of her clients and their families. While she handles complex cases nationwide on behalf of consumers, Ms. Luhana resides with her family in Brooklyn, New York.