Over the past few years, a number of hospitals and medical centers across the country have been plagued with outbreaks of antibiotic-resistant infections that they later found were linked to duodenoscopes—small, tube-like devices used to diagnose and treat health issues in the liver, bile ducts and pancreas.
In January 2016, the FDA announced that Olympus America, the leading manufacturer of these devices, was recalling its TJF-Q180V duodenoscope to update it with new design and labeling modifications in an effort to reduce the risk of transferring superbug bacterial infections from one patient to another.
Critics say the recall was too little, too late, as according to a 2016 report from Congress, closed-channel duodenoscopes were responsible for superbug infections that sickened at least 250 patients worldwide. Many died.
Meanwhile, individual hospitals have been conducting their own investigations to find out just how this happened, and what they can do to prevent it in the future. One such investigation carried out at the Memorial Hermann Hospital revealed that duodenoscopes may be susceptible to persistent contamination despite staff members cleaning them as directed by the device manufacturer.
Infection Prevention Team Investigates Duodenoscope Contamination
For the investigation, Disha Sampat, MPH, infection preventionist and colleagues collected cultures from the facility's duodenoscopes once every month between June and November 2015. During the study, they took the devices out of rotation during the weekends, testing them on Fridays and returning them to use only when they were cleared of any risk of infection.
The investigators properly cleaned and sanitized the scopes as directed, and then took samples from each duodenoscope:
In the elevator-closed position
In the elevator-opened position
From the channel
They also flushed water through the biopsy valve and collected it in a sterile container.
According to Medscape, the closed elevator channel, which houses a guide wire and catheter, is supposed to be sealed so that patient fluids and tissues can't leak in, but such leakage has occurred anyway. Yet the channel in the Olympus model couldn't be cleaned and disinfected between uses because of its faulty design.
Investigation Determines that Scope Cleaning and Testing Methods are Inadequate
Of the 32 cultures the investigators obtained through their testing, three tested positive for either Pseudomonas aeruginosa or Streptococcus. One consistently tested positive for the first bacterium and was sent back to the manufacturer.
The investigators noted that this type of surveillance is important for protecting patients from possible infections. They added, however, that current methods used to clean and disinfect the scopes were inadequate, and that the facility should develop new and more effective techniques that would reduce the amount of time that the scope was out of use and would also eliminate the need to take a culture to determine if there was any contamination left on the device.
In the Congressional report on superbug scope infections, Congress members noted that the current policies for monitoring these scopes has put patients at risk.
Patients who were sickened by the scopes may be eligible to file a duodenoscope lawsuit in an attempt to recover damages.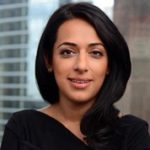 Exclusively focused on representing plaintiffs—especially in mass tort litigation—Roopal Luhana prides herself on providing unsurpassed professional legal services in pursuit of the specific goals of her clients and their families. While she handles complex cases nationwide on behalf of consumers, Ms. Luhana resides with her family in Brooklyn, New York.