On May 11, 2017, a Tennessee woman filed a Bard Hernia Mesh lawsuit in the U.S. District Court for the Middle District of Tennessee. She claims that after she was implanted with the Monofilament Soft Bard Mesh, she suffered from serious injuries. She seeks in excess of $75,000 in damages.
This case is similar to lawsuits filed against Ethicon's Physiomesh, in that the plaintiff asserts that the product is defectively designed and did not perform as expected. Federally filed Ethicon Physiomesh lawsuits were recently consolidated before the Northern District of Georgia for pre-trial proceedings.
Plaintiff Treated with Bard Hernia Mesh to Repair Umbilical Hernia
According to her complaint, the plaintiff was implanted with a 6×6 inch Bard mesh during surgery performed in Nashville, Tennessee, on November 23, 2009. She underwent the procedure to repair a large periumbilical hernia, for which the Bard mesh was designed to fix.
An umbilical hernia occurs when part of the intestine or nearby fatty tissue bulges through the umbilical opening area near the belly button. The tissue pushes through a weakened area in the abdominal wall and appears as a lump in the naval. Women who are obese, have had multiple pregnancies, or have undergone previous abdominal surgery are particularly at risk for this type of hernia.
Umbilical hernias are common and not usually dangerous, but they can cause swelling, pain, and abdominal discomfort. When they become bothersome, doctors may choose to treat them with a mesh repair.
Bard Recalls Allegedly Defective Hernia Mesh
The plaintiff claims that after being implanted with the Bard hernia mesh she experienced significant physical and mental pain and suffering, and sustained permanent injuries. She had to undergo corrective surgeries to repair the damage the mesh caused.
Bard marketed this mesh product to the medical community as being safe and effective, but the plaintiff claims that the product is actually dangerous. In March 2010, a recall was issued for the Bard Monofilament Knitted Polypropylene Flat Mesh—alerting surgeons and medical centers to stop using it. It stated that they implemented the recall because a counterfeit product was mixed with the authentic product during manufacturing.
In June 2010, that recall was expanded to become an FDA Class I recall. This is the most serious type of recall involving situations where there is a reasonable probability the product will cause serious health consequences.
The plaintiff claims that the company failed to provide adequate warnings about the risks associated with their mesh and that they produced and sold an unreasonably dangerous and defective product to consumers and doctors.
Bard Previously Paid $185 Million to Settle Kugel Mesh Hernia Lawsuits
In 2011, Bard agreed to settle thousands of lawsuits regarding their Kugel mesh hernia patch for about $185 million. According to the lawsuits, the mesh had design defects that increased risk of serious side effects and complications after hernia repair surgery. Most plaintiffs also claimed that the defective "memory coil ring" actually broke off inside the body, and could create serious and debilitating intestinal injuries.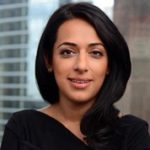 Exclusively focused on representing plaintiffs—especially in mass tort litigation—Roopal Luhana prides herself on providing unsurpassed professional legal services in pursuit of the specific goals of her clients and their families. While she handles complex cases nationwide on behalf of consumers, Ms. Luhana resides with her family in Brooklyn, New York.