A study published in September 2017 reports that synthetic mesh, when used to help repair infected potentially contaminated abdominal hernia, may be more likely to lead to failure than biological mesh.
Synthetic hernia mesh is often made of polypropylene, a type of plastic, and has been the center of hundreds of personal injury lawsuits. Many plaintiffs claim that this mesh is not compatible with human tissues, and instead encourages the formation of seromas, infections, and abscesses.
Study Reports Synthetic Mesh Leads to Higher Rate of Failure
For the study, researchers used one of five types of mesh to repair an inflamed incisional hernia: some were made of synthetic materials, and others were made of biological materials (like collagen). They then observed the subjects for between 30-180 days, to see if the mesh incorporated into the body tissues like it should, or whether it caused complications.
Results showed that overall, the biological mesh incorporated better into the body than synthetic mesh. It also caused fewer adhesions (where the mesh clings to body tissues), though it was prone to shrinkage.
The researchers concluded that one type of biologic mesh—XCM Biologic—was superior in terms of incorporation, infection, and overall surgical repair. They added that the use of synthetic mesh "to repair a potentially contaminated incisional hernia is not supported unequivocally, and may lead to a higher failure rate." They suggested that surgeons consider a biological mesh as an alternative.
Synthetic Hernia Mesh Linked with Multiple Side Effects
A number of manufacturers who make and sell synthetic mesh products have come under fire because of the health risks associated with these products. Ethicon's Physiomesh, for example, is the subject of hundreds of lawsuits. In June 2017, all federally-filed cases were consolidated into the Northern District of Georgia for pre-trial proceedings.
Other synthetic hernia mesh products made by Atrium Medical, C. R. Bard, and Covidien have also been linked with serious side effects like adhesions, infections, pain, hernia recurrence, organ damage, and more.  Many plaintiffs who have filed hernia mesh lawsuits have had to undergo multiple corrective surgeries due to resulting complications.
In April 2016, the FDA reported that the most common adverse events following hernia repair with mesh are pain, infection, hernia recurrence, adhesion, and bowel obstruction, and that mesh migration and mesh shrinkage may also occur. They stated that "many complications related to hernia repair with surgical mesh" had been reported to the FDA's adverse event database, but that most reports involved mesh products that have since been recalled.
Unique Design of Physiomesh Causes Problems in Body Tissues
Plaintiffs who have filed Ethicon Physiomesh lawsuits claim that the unique design of the mesh prevents it from incorporating into the body. The mesh has multiple coatings that the company said would facilitate incorporation, but the plaintiffs claim they do the opposite.
These layers prevent fluid drainage, leading to a buildup of fluid and pockets of fluid (seromas) that can encourage the development of bacteria, leading to infections. This can then cause further tissue damage and even mesh migration and adhesion.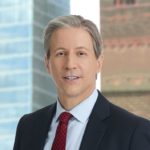 Exclusively focused on representing plaintiffs, especially in mass tort litigation, Eric Chaffin prides himself on providing unsurpassed professional legal services in pursuit of the specific goals of his clients and their families. Both his work and his cases have been featured in the national press, including on ABC's Good Morning America.