A new study published in Plastic and Reconstructive Surgery supports the FDA's recent warning linking textured breast implants to anaplastic large cell lymphoma (ALCL).
On March 21, 2017, the FDA issued a safety update, warning doctors and patients that breast implants may increase the risk of this type of blood cancer. The FDA further noted that textured implants were associated with a higher risk than smooth implants.
This new study adds further evidence that textured implants may significantly increase the risk of ALCL.
Researchers Analyze Textured Breast Implants and Cancer Risk
Researchers analyzed all cases of breast-implant associated (BIA) ALCL in Australia and New Zealand, and conducted surface area tests on the textured implants. They found 55 cases of ALCL diagnosed between 2007 and 2016. The mean age of the patients was 47.1 and the mean time of implant exposure was just 7.46 years. All patients had been implanted with textured breast implants of various types.
Results showed that higher surface area textured implants were associated with a 14.11 times higher risk of ALCL than Siltex textured implants. Polyurethane textured implants had a 10.64 times higher risk than Siltex textured implants. Researchers noted that the findings are concerning because there has been a general shift away from smooth implants to textured implants in the industry.
According to Anand Deva, one of the study's authors: "[w]e knew that [the] growth of bacteria on the surface of breast implants can, over time, cause an increase in stimulation of the lymphocytes, turning them into BIA-ALCL. However, we now know that textured implants, which have a higher surface area, carry a significantly higher risk of BIA-ALCL. This is because these high surface area textured implants act as a passive conduit for the growth and proliferation of bacteria."
The implants in this study that were linked to ALCL included:
Biocell salt loss textured implants manufactured by Allergan, which accounted for 58.7 percent of those that developed ALCL.
Polyurethane coated textured implants manufactured by Silimed had the second highest rate of ALCL.
Both of these were compared to Silitex textured implants manufactured by Johnson & Johnson, which have a low surface area.
Other Studies Finding Similar Risks with Textured Implants
This new study adds to current evidence that textured implants have a higher risk of ALCL than smooth ones. Though textured implants may provide a better fit and create the shape that women want, they also offer the "perfect hiding place for bacteria," according to Deva. This type of high surface area can potentially allow for bacteria to grow more quickly than low surface area options.
Researchers noted that there had been a rise in sales of textured implants over the past five years. They also expressed concern that the number of cases of BIA-ALCL could rise as well.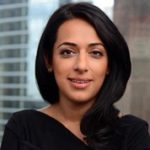 Exclusively focused on representing plaintiffs—especially in mass tort litigation—Roopal Luhana prides herself on providing unsurpassed professional legal services in pursuit of the specific goals of her clients and their families. While she handles complex cases nationwide on behalf of consumers, Ms. Luhana resides with her family in Brooklyn, New York.