On November 6, 2017, LivaNova Deutschland GmbH and Sorin Group USA, Inc. filed a motion with the U.S. Judicial Panel on Multidistrict Litigation (JPML) to request the consolidation of all federally-filed personal injury lawsuits involving the 3T Stockert Heater-Cooler in one court in the U.S. District Court for the District of South Carolina. Defendants noted that the court was already presiding over 10 cases there, and that consolidation would allegedly help to prevent duplicative discovery and inconsistent rulings, and would serve the convenience of both parties.
Some plaintiffs are opposed to centralization, however, stating that they do not support bringing all cases to one judge for pre-trial proceedings. Significantly, this is the second motion to consolidate filed in the 3T Heater-Cooler litigation. The JPML denied the first motion in April 2017.
Plaintiffs Explain Why Consolidation Would Not Be Helpful
A number of plaintiffs have filed briefs opposing the defendants' motion to centralize. Some don't agree that centralization is appropriate. Many of these reasons are outlined in an opposition brief filed in November 2017. The plaintiffs state that there are compelling factual and legal reasons to not consolidate any of the 3T lawsuits, including, inter alia,:
The plaintiffs believe that the need for localized discovery from hospitals and medical providers that used the heater-coolers during each specific open-heart surgery predominates over the need for common discovery.
A new "sharing agreement" may reduce the likelihood that the defendants "will be burdened by unreasonable requests for additional discovery" because it makes common discovery available to all plaintiffs who sign the agreement.
The filed cases have many differences among them. For example, the bacteria responsible for the claimed infections vary, and plaintiffs argue that these cases will require different discovery and different experts.
The plaintiffs also note that consolidation would derail and delay many of the earlier filed cases, and that it would not promote the just and efficient conduct of these lawsuits. They ask the panel to deny the defendants' request to consolidate. Finally, if the panel seeks to consolidate the cases, these plaintiffs request that they are sent to the District of Minnesota, or alternately, the Middle District of Pennsylvania, or the Southern District of Iowa.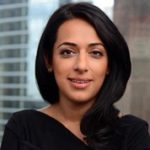 Exclusively focused on representing plaintiffs—especially in mass tort litigation—Roopal Luhana prides herself on providing unsurpassed professional legal services in pursuit of the specific goals of her clients and their families. While she handles complex cases nationwide on behalf of consumers, Ms. Luhana resides with her family in Brooklyn, New York.