After the first federal transvaginal mesh case ended in a $2 million verdict for plaintiff Donna Cisson, the MDL court was preparing for the second trial, scheduled to begin August 19, 2013. As planned, on that Monday, jurors were selected to determine if Bard was again liable for injuries that Wanda Queen of North Carolina claims to have suffered after the implantation of an Avaulta Solo mesh device.
A couple of days later, however, on August 21, both sides came to a settlement agreement and the jurors were excused.
Attorneys Negotiate Settlement
On February 7, 2012, the U.S. Judicial Panel on Multidistrict Litigation consolidated federal transvaginal mesh lawsuits into one court in the Southern District of West Virginia. Since then, the number of cases involved in the MDL has expanded into the thousands.
The first case went to trial on July 29, 2013, after a previous mistrial. At its conclusion, the jury awarded plaintiff Donna Cisson, a public health nurse from Georgia, $250,000 in compensatory damages, and $1.75 million in punitive damages. Bard stated it would appeal the verdict.
Now, Bard has agreed to a settlement with the second plaintiff, Wanda Queen. On Wednesday, August 21, 2013, attorneys notified Judge Joseph Goodwin that they had settled Queen's claims that the Bard Avaulta transvaginal mesh sling caused her significant pain and injuries, after which she had to go through six corrective surgeries. The terms of the settlement were not disclosed.
The trial outcome has some wondering if this is the beginning of a settlement trend between Bard and injured plaintiffs, but a spokesperson for the company noted that the case was decided on an individual basis, and that the agreement was not part of any larger resolution plan.
Bard Faces Thousands of Lawsuits
C. R. Bard faces more than 8,000 transvaginal mesh lawsuits with claims about the Avaulta, which is used to treat pelvic organ prolapse (POP) and stress urinary incontinence (SUI). In some women, pelvic muscles and tissue becomes stretched and weakened due to multiple childbirths, age, and menopausal changes, leaving pelvic organs insufficiently supported. The Avaulta is a plastic mesh device used by doctors to help support pelvic organs to keep them from dropping into the vaginal wall.
Plaintiffs filing claims against Bard, however, claim the material they used to make the mesh was not approved for use in humans, and increased risk of infections, erosion, and adverse tissue reactions. They further claim that Bard was aware of the dangers with this synthetic mesh, yet continued to market it as a safe treatment without making doctors or patients aware of the risks.
FDA Receives Reports of Complications
The FDA has received thousands of reports of complications with the Bard Avaulta since 2005. These include chronic pain, erosion of the mesh, infections, hardening of the mesh, extrusion, and damage to surrounding organs. Because of the way the Avaulta is designed, removal is very difficult and dangerous.
In July 2011, the FDA issued a public safety communication notifying doctors and patients of the risks associated with transvaginal mesh. They noted in that communication that complications were not rare, and that multiple corrective surgeries may not reverse all of the injuries.
The next federal cases in the transvaginal mesh MDL are scheduled to go to trial in October 2013.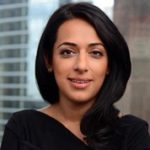 Exclusively focused on representing plaintiffs—especially in mass tort litigation—Roopal Luhana prides herself on providing unsurpassed professional legal services in pursuit of the specific goals of her clients and their families. While she handles complex cases nationwide on behalf of consumers, Ms. Luhana resides with her family in Brooklyn, New York.