Plaintiffs filed a petition with the U.S. Judicial Panel on Multidistrict Litigation (JPML) on January 26, 2017, to consolidate all federally filed Stockert 3T heater-cooler lawsuits into one court for pre-trial proceedings.
The petition comes as more people across the country are seeking compensation for injuries caused by these heater-cooler units, which have been linked to serious and life-threatening infections after open-chest cardiac and lung surgeries.
Heater-Cooler Units Contaminated with Bacteria
The plaintiffs claim in their petition that all of the federal Stockert 3T heater-cooler lawsuits share questions of fact, and thus would benefit from consolidation. In general, the plaintiffs filing these lawsuits claim that the heater-cooler units, which are used to regulate blood temperature during open-chest surgical procedures, have been found to be contaminated with Mycobacterium Chimaera (M. chimaera) or Mycobacterium abscessus (M. abscessus).
These bacteria are found naturally in the environment and usually don't cause problems for humans. During open-chest surgery, however, bacteria can grow in the 3T heater-cooler device, become aerosolized, and this contaminated vapor is then pushed into the surgical rooms via the heater-cooler unit's exhaust vents. Patients going through open-chest surgeries are vulnerable to exposure to these bacteria, which can enter their surgical site during their operation, and then go on to cause infections months or even years down the road. The effects of this potentially deadly contamination are particularly risky for patients with compromised immune systems or who are going through surgical procedures.
Symptoms of these infections may include:
Fever
Pain
Night sweats
Joint and muscle pain
Weight loss
Fatigue
When diagnosed early, they can be treated with antibiotics, but in many cases the bacteria are persistent. Some patients diagnosed with more developed infections have a higher risk of death.
The Parties Disagree on Whether MDL Centralization is Needed
At the time the JPML petition was filed, the plaintiffs noted that there were 15 actions subject to the pending MDL petition. Ten are currently pending in the District of South Carolina and are assigned to District Judge Bruce H. Hendricks. This is one of the reasons why the plaintiffs have suggested this district as the location for the litigation. Common factual questions across all the cases include whether the defendants were negligent in their design and manufacturing of the devices, whether they were aware that the devices produced these dangerous bacteria, whether they concealed evidence that the devices could release bacteria, and whether they made misrepresentations or omissions to the FDA.
Another group of plaintiffs filed a reply to the JPML petition arguing that, based on the number of cases filed in federal court, it was premature to centralize the 3T Heater-Cooler cases in an MDL. The defendants also opposed centralization.
FDA Identified Concerns Regarding the Safety of Heater-Cooler Units
In early 2014, patients at certain hospitals started testing positive for bacteria NTM infections, and doctors and researchers gradually began to link the infections to the use of Stockert 3T heater-cooler units. In June 2015, the manufacturer issued a Class II recall of the devices because of potential bacterial issues, and the manufacturer followed with new cleaning instructions.
The FDA has issued a warning letter to the manufacturer stating that their facilities in Germany and Colorado were not in compliance with federal regulations.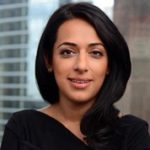 Exclusively focused on representing plaintiffs—especially in mass tort litigation—Roopal Luhana prides herself on providing unsurpassed professional legal services in pursuit of the specific goals of her clients and their families. While she handles complex cases nationwide on behalf of consumers, Ms. Luhana resides with her family in Brooklyn, New York.