In 2016, the U.S. Health, Education, Labor, and Pensions Committee released a report on closed-channel duodenoscope-related infections, noting that they had sickened at least 250 patients worldwide. Duodenoscopes are small tube-like medical devices used to diagnose and treat health problems in the liver, bile ducts and pancreas.
The problem was that the devices, which are meant to be reused after being cleaned, were capable of retaining dangerous, "superbug" bacteria after cleaning, and could then transmit these superbugs from patient to patient, increasing risk of serious, life-threatening infections.
Olympus, the leading manufacturer of duodenoscopes used in hospitals and medical centers, recalled its controversial TJF-Q180V duodenoscope in January 2016 to update the design, in the hopes of reducing the risk of superbug infections. However, critics say they were aware of the issues long before this recall, and failed to act in a timely manner to protect public health.
Olympus is now under federal investigation for its role in superbug outbreaks, and is currently defending lawsuits around the country filed by patients who suffered from those duodenoscope-related infections. In one of those lawsuits, company executives invoked their 5th Amendment right and declined to answer questions about internal company email correspondence.
Tokyo Headquarters Delayed Alerting U.S. Hospitals
Back in July of 2016, the Los Angeles Times reported that Olympus internal company emails, filed in a Pennsylvania court as part of a patient lawsuit, revealed a serious misstep in the handling of the superbug problem.
After two-dozen infections were reported in French and Dutch hospitals, the company alerted European customers about the possibility of contamination with the devices, but failed to do so in the United States. Even after a top Olympus executive expressed concerns to the Tokyo headquarters back in January 2013, the response was that no such alert was necessary.
Meanwhile, outbreaks followed in Los Angeles, Milwaukee, Denver and other cities over the next three years. So far, at least 35 American deaths have been linked to the defective device.
Emails Will Be Important Evidence in Duodenoscope Trials
On November 31 and December 1, 2016, Olympus executives were questioned about the emails as part of a civil case brought by a Seattle woman who lost her husband to an Olympus duodenoscope-related infection at Virginia Mason Medical Center. She brings counts of wrongful death, among others.
But executives refused to answer those questions, pleading the fifth. One of those executives is the one that told U.S. managers back in 2013 not to issue a broad warning to American hospitals, despite infections being reported in Europe. The emails are expected to be important evidence in this case, and in other related cases, as they show that Olympus was aware of the issue three years before it implemented a recall on the device, and that it willfully avoided sharing information with U.S. hospitals and healthcare professionals.
Meanwhile, a federal investigation into the company that began back in 2015 is ongoing.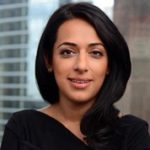 Exclusively focused on representing plaintiffs—especially in mass tort litigation—Roopal Luhana prides herself on providing unsurpassed professional legal services in pursuit of the specific goals of her clients and their families. While she handles complex cases nationwide on behalf of consumers, Ms. Luhana resides with her family in Brooklyn, New York.