On May 31, 2017, an Iowa woman filed a new class action lawsuit against 3T heater-cooler manufacturer LivaNova PLC, previously Sorin Group Deutschland GMBH. The case was filed in the U.S. District Court for the District of Iowa.
The plaintiff claims that during open-heart surgery, she was exposed to potentially fatal bacteria from a contaminated 3T heater-cooler unit, which was used to keep her warm during surgery. She seeks to represent more than 4,100 class members who are or were citizens of the state of Iowa at the time of their exposure. The class members' claims total more than $5 million.
Plaintiff Claims All Class Members Exposed to Potentially Fatal Bacteria
According to her complaint, the plaintiff had open-heart surgery on June 19, 2016. The surgeons used a 3T heater-cooler system during her surgery, exposing her to M. chimaera and/or M. abscessus, which are subspecies of nontuberculous mycobacterium (NTM). She alleges that the defendants manufactured and sold the 3T heater-cooler system used in her and in other class members' surgeries.
The University of Iowa Hospitals and Clinics (UIHC) announced on February 2, 2016, that about 1,500 of its patients had undergone major heart, lung, or liver surgeries between January 1, 2012 and January 22, 2016 with the Sorin 3T heater-cooler systems. All had been exposed to these rare and potentially fatal bacteria via the Sorin 3T heater-cooler systems that were used to regulate blood temperature.
On August 29, 2016, Mercy Medical Center announced that 2,600 of its patients who had gone through open-heart surgery between July 1, 2012 and July 1, 2016, had also been exposed to the same rare and potentially fatal bacteria. Both hospitals advised patients to watch for certain symptoms of an NTM infection, including rapid weight loss, fatigue, fever, and muscle pain.
Certain NTM bacterium is slow-growing, which means that the infection can take months or even years post-surgery for any symptoms to show up. These infections can also be resistant to common antibiotics, and treatment can be intensive and long. Infections that are detected early can be often be successfully treated with a series of antibiotics, but late diagnosis can increase the risk of death, particularly in patients with weakened immune systems.
CDC & FDA Advise Caution with Contaminated 3T Heater-Cooler Units
The Centers for Disease Control and Prevention (CDC) has linked these and other related hospital infections to the Sorin 3T heater-cooler system because some units were contaminated with the bacteria at the manufacturing site. In surgery, water from inside the device is aerosolized and pushed into the operating room by the device's fan. Bacteria from the aerosolized water can then settle on the patient's exposed organs as they are undergoing surgery.
Infections similar to those reported in the U.S. were also reported in Switzerland, Germany, and the Netherlands. In October 2016, the FDA issued a safety communication warning that surgery with these devices had been linked to dangerous NTM infections.
The plaintiff seeks certification for the class action lawsuit stating that common questions of law and fact exist to all class members.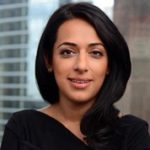 Exclusively focused on representing plaintiffs—especially in mass tort litigation—Roopal Luhana prides herself on providing unsurpassed professional legal services in pursuit of the specific goals of her clients and their families. While she handles complex cases nationwide on behalf of consumers, Ms. Luhana resides with her family in Brooklyn, New York.