The Journal of the American Medical Association (JAMA) reported in March 2014 that between 1983 and 2010, a total of 13 women developed unexpected uterine cancer after having gone through uterine surgery.
In most cases, fibroids are benign tumors that grow in the uterus. They do not bother many women, but some suffer symptoms like bleeding, pain, and pressure. In these cases, doctors can surgically remove the fibroids, often through minimally invasive procedures that involve only small incisions.
In rare cases, fibroids can be cancerous. The problem is that doctors can't tell before surgery whether they are or aren't. Either way, surgery removes them, which one would think would solve all potential problems.
But according to the JAMA study, some women who go through a procedure called "electric morcellation," for uterine fibroids end up with cancer in the abdomen. Worse, they are likely not informed of the potential risk before the procedure.
What is Morcellation?
A morcellator is used during laparoscopic surgery to cut up large tissues into small ones that can be removed through a small tube. The first one came onto the U.S. market in 1993, when it was quickly adapted for the removal of the uterus.
Doctors and patients alike benefitted from the use of the morcellator. Instead of having to make large incisions to remove the uterus—during uterine fibroid or hysterectomy procedures, for instance—doctors could make much smaller incisions, use the morcellator to cut up the tissue, and then suck it out through the laparoscopic tube.
Patients enjoyed less visible scars, a faster recovery, less blood loss, and reduced pain.
Morcellation Can Increase Risk of Cancer
The practice of using a morcellator has come into question recently. It turns out that if some of the tissues the machine cuts up are cancerous, pieces can spread into other parts of the abdomen, where they can seed new cancers.
In addition to the JAMA report, a 2012 study published in PLOS One found that uterine morcellation for fibroids carried a risk of spreading cancerous cells to other locations in the body that was higher than expected, and higher than what is currently communicated to patients. More specifically, the risk was nine times higher than what patients are told during pre-procedure briefings. 
The Society of Gynecologic Oncology (SGO) stated in December 2013 that though morcellation minimizes the risk of larger, open incisions, it has the potential to spread malignant cells through the abdominal cavity. For this reason, the Society noted that the procedure "is generally contraindicated in the presence of documented or highly suspected malignancy, and may be inadvisable in premalignant conditions or risk-reducing surgery."
Morcellator Should Have Gone Through Additional Tests
Morcellation has been used since 1993 and we're just now hearing about the risks of cancer. The fact highlights the gaps we still have in the approval processes for medical equipment. These risks should have been discovered long before the device came onto the market.
The risk is low—the SGO notes that fewer than one of the 1,000 women who go through uterine surgery will have any underlying malignancies. Still, patients are not being properly informed. Those who do have cancerous fibroids or other tissues in the uterus could be putting their lives at risk when they agree to undergo a laparoscopic or robotic procedure that uses morcellation.
The SGO suggests that risks could be minimized by using a laparoscopic bag, which would capture the morcellated tissues, allowing removal without contamination. This is not the standard procedure, however. Meanwhile, patients need to be provided with adequate warnings, so they can make informed decisions for their health.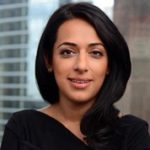 Exclusively focused on representing plaintiffs—especially in mass tort litigation—Roopal Luhana prides herself on providing unsurpassed professional legal services in pursuit of the specific goals of her clients and their families. While she handles complex cases nationwide on behalf of consumers, Ms. Luhana resides with her family in Brooklyn, New York.