A Tennessee woman recently filed a new Mirena lawsuit in the U.S. District Court for the Southern District of New York. She claims that after she was implanted with the birth control device, she suffered from serious injuries. She named as defendant manufacturer Bayer Healthcare Pharmaceuticals, Inc., and seeks in excess of $75,000 in damages.
Plaintiff Blames Mirena for Headaches and Vision Problems
According to her complaint, the plaintiff was implanted with the Mirena device in August 2016. The implantation itself proceeded without complications. The plaintiff also received the "Patient Information Booklet" at the time, and says she read and relied on the representations made there when deciding to use the device.
After the Mirena was in place, though, the plaintiff says she started to suffer from headaches and blurred vision. Around June 2017, she sought treatment for her vision symptoms with her optometrist in Tennessee. She also underwent MRI and PET imaging procedures at Vanderbilt University Medical Center in Nashville, Tennessee, to rule out any other abnormalities that could be causing her symptoms.
The plaintiff then went through a diagnostic procedure to evaluate increased intracranial pressure. Doctors finally diagnosed her with pseudotumor cerebri (PTC), also known as intracranial hypertension (IH). She blames the Mirena for her injuries and says she will continue to need future medical care.
Mirena Label Failed to Warn About Intracranial Pressure
The Mirena device is a T-shaped intrauterine system (IUS) or intrauterine device (IUD) that is implanted in a woman's uterus, where it releases the hormone levonorgestrel, a prescription contraceptive. It can remain in place for up to five years, according to the manufacturer's instructions.
The FDA approved the product as a contraceptive in December 2000, and as a treatment for heavy menstrual bleeding in 2009. Millions of women have used the device as an alternative to birth control pills.
The packaging label indicates that doctors should consider removing the Mirena if the patient develops migraines or migraines with vision problems, which could indicate a condition called "transient cerebral ischemia." This is a problem where the brain doesn't get enough blood for a short period of time—also called a transient ischemic attack (TIA), which is like a stroke, but lasts only a short time and causes no permanent damage.
The plaintiff claims, though, that the Mirena label "does not sufficiently warn about non-stroke neurological conditions such as pseudotumor cerebri (PTC), also known as intracranial hypertension (IH)." This is a condition in which the pressure of the cerebrospinal fluid in the skull is too high. It can come on suddenly, as a result of an injury or stroke, or it can be a persistent, lasting problem, known as chronic IH.
Plaintiff Continues to Suffer Because of Alleged Mirena Side Effects
The plaintiff adds that the Patient Information Booklet makes no mention of IH either, even though there is a known link between levonorgestrel and IH. Patients with IH typically have symptoms like the plaintiff experienced, including migraine-like headaches with blurred vision, double vision, temporary blindness, blind spots, or other vision problems. They may also develop a ringing in the ears (tinnitus).
When the plaintiff went through the lumbar procedure, it was to check for IH. Failure to correctly diagnose the condition can lead to permanent vision loss. Treatment for the condition can include frequent lumbar punctures or medications.
The plaintiff brings counts of negligence, design defect, failure to warn, strict liability, breach of warranties, negligent and fraudulent misrepresentation, and fraud by suppression and concealment.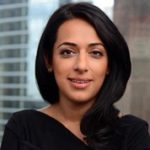 Exclusively focused on representing plaintiffs—especially in mass tort litigation—Roopal Luhana prides herself on providing unsurpassed professional legal services in pursuit of the specific goals of her clients and their families. While she handles complex cases nationwide on behalf of consumers, Ms. Luhana resides with her family in Brooklyn, New York.