In January 2019, Medtronic released an urgent medical device recall for over 150,000 Adapta, Versa, and Sensia pacemakers distributed worldwide between March 10, 2017 and January 7, 2019. In the U.S., over 13,000 of those devices are affected by the recall. Affected devices may experience a circuit error that affects their ability to function correctly, creating health hazards for patients.
So far, no deaths have been reported related to this recall, but two patients did experience a pause in pacing therapy caused by this circuit error. The FDA has identified this as a Class I recall, which describes devices that may cause serious injuries or death.
Medtronic Blames Software Problem for Product Malfunction
Medtronic's Dual Chamber Implantable Pulse Generators (IPGs) are implanted cardiac pacemakers used in patients with slow or no heart rhythms. They operate on batteries, use electrical pulses to stimulate the heart, and help keep it functioning near normally.
The company is blaming a software error for the pacemaker's malfunction. The root cause of the issue is related to a design change the company implemented to an integrated circuit in some of the devices.
When programmed to a dual-chamber mode with atrial-sensing, the pacemaker may not provide the heart stimulation it is supposed to, and patients can experience slow heart beating, low blood pressure, and symptoms including lightheadedness, fainting, and even death.
Medtronic has alerted hospitals and health care professionals to the issue and has advised them to provide support to patients. Medtronic's field representatives are hand delivering field corrective action notification letters to implanting and follow-up physicians with instructions on how to manage the issue until the software update has been installed.
Company representatives are also asking doctors to return all unused and unopened affected products to Medtronic for replacement. Meanwhile, the company is developing a software update that will be installed into the affected devices to correct the issue. They expect this solution to be completed in the second half of 2019, at which time they will notify customers of its availability.
Patients are advised to check with their doctors for more information on how to manage their conditions until the correction is available. To determine whether a product is affected by the recall, check the serial number on Medtronic's website. Customers can also call the company at 1-800-848-9300.
Medtronic Recalls Over 200,000 HVAD Systems
This is not the first time Medtronic has had to correct problems with its cardiac devices. In 2018, the company recalled over 200,000 HeartWare Ventricular Assist Devices (HVAD systems) because of the possibility for functional interruptions that could result in the pump actually stopping. That could lead to patient problems like exacerbation of heart failure symptoms.
The HVAD is used in patients who are at risk of death from end-stage left ventricular heart failure. It functions as a pump and helps the heart deliver blood to the rest of the body. The problem that led to the recall was caused by oxidation on the connecting surfaces between the power source connector and the controller's power source socket.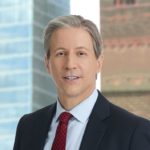 Exclusively focused on representing plaintiffs, especially in mass tort litigation, Eric Chaffin prides himself on providing unsurpassed professional legal services in pursuit of the specific goals of his clients and their families. Both his work and his cases have been featured in the national press, including on ABC's Good Morning America.