In April 2017, the U.S. Judicial Panel on Multidistrict Litigation (JPML) consolidated all federally-filed Stryker LFIT hip implant lawsuits into one court in the District of Massachusetts. Since then, the parties have been working toward preparing a select group of cases to go to early trial.
On October 25, 2017, the court issued a case management order outlining the process the parties will follow in the coming months to bring them closer to those bellwether trials. Currently, the first trial is scheduled to begin in September 2019.
Court Schedules Process Leading to Stryker Bellwether Trials
In the case management order, the court outlined the process for the completion of the tasks, such as: case questionnaires and disclosures; master and short-form pleadings; fact depositions; initial disclosures; and written discovery, among others.
The parties were also ordered to propose a case management order for bellwether cases by December 1, 2017. This goal of this order was to address "whether a bellwether process is appropriate," and was also to identify possible bellwether cases, along with protocols and procedures for case-specific discovery.
Once this step is complete, the parties will identify bellwether cases no later than February 2, 2018, and commence case-specific discovery on those cases by February 8th.
The parties will participate in a "science day" in January 2018, in which they will educate the Court about the Stryker LFIT hip replacements. Fact discovery is slated to be completed by October 4, 2018, and all expert discovery completed by February 15, 2019.
The court has designated the June 2019 case management conference as the initial "pretrial conference," where the parties will provide an estimate for how long they think each trial will last. A final pretrial conference is scheduled for September 9, 2019, and the first bellwether trial is expected to begin on September 16, 2019.
Stryker Urges Surgeons to Stop Using Certain LFIT Femoral Head Components
Stryker received FDA approval to market their LFIT Anatomic V40 cobalt/chromium femoral head in 1999. This is the component that fits inside the socket of the pelvis bone and allows the hip to rotate back and forth. It's used with a number of Stryker hip replacement systems, including the Accolade TMZF, the Accolade 2, the Meridian, and the Citation.
Stryker originally advertised the new components as helping to improve range of motion and stability while reducing the risk of dislocation. Subsequent reports and studies, however, indicated that the LFIT femoral head was actually riskier than other similar components, and linked it to an increased risk of corrosion, pain, pseudotumors, bone destruction and connection failure.
In August 2016, Stryker released an urgent medical device notification alerting surgeons and hospitals to the fact that certain sizes of the LFIT components manufactured prior to 2011 had been linked with higher than expected complaints of taper lock failure, with hazards including dislocation and metallic debris. They advised surgeons to avoid using these components in the future.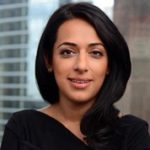 Exclusively focused on representing plaintiffs—especially in mass tort litigation—Roopal Luhana prides herself on providing unsurpassed professional legal services in pursuit of the specific goals of her clients and their families. While she handles complex cases nationwide on behalf of consumers, Ms. Luhana resides with her family in Brooklyn, New York.