After an eight-week trial in King County, Washington, a jury ordered duodenoscope manufacturer, Olympus Corp., to pay Virginia Mason Medical Center $6.6 million in damages suffered as a result of a deadly superbug outbreak. They also ordered the hospital to pay $1 million of that award to the family of a patient who was killed by the superbug.
Olympus recalled its TJF-Q180V duodenoscope in January 2016 because of the risk of superbug infections. They updated it then with a new design and new labeling modifications. However, critics have said that the recall was too little, too late, as several patients had already been infected by contaminated duodenoscopes.
Plaintiff Blames Contaminated Olympus Duodenoscope for Husband's Death
The plaintiff in this case was a 61-year-old woman who filed a wrongful death lawsuit against Olympus on behalf of her deceased husband. Her duodenoscope case was the first of its kind to go to trial in the U.S., though there are at least 25 more pending across the country.
The plaintiff claimed that her husband contracted an infection linked to a contaminated Olympus duodenoscope when he was undergoing treatment for pancreatic cancer. He passed away in August 2013, when he was only 57 years old.
The decedent was treated at Virginia Mason Medical Center, which later joined the lawsuit against Olympus. The medical facility claimed that the medical device was defectively designed. They also alleged that at least 39 patients at their facility developed similar infections from duodenoscopes even after hospital staff cleaned them according to the manufacturer's directions. At least 18 patients who developed related infections have died.
This trial offers a preview of how juries may react to the evidence in other related cases. Olympus is currently under federal investigation for their handling of the issue.
Olympus Was Aware of Safety Issues as Early as 2012
Duodenoscopes are small, tube-like medical devices that doctors use to examine the duodenum, the first part of the small intestine just beyond the stomach, as well as nearby areas like the gallbladder. Doctors use them most often when performing endoscopic retrograde cholangiopancreatography (ERCP) procedures, which are meant to diagnose and treat health problems in the liver, bile ducts, and pancreas.
In 2016, the U.S. Health, Education, Labor, and Pensions Committee released a report stating that so-called "closed channel" duodenoscope-related infections had been linked to antibiotic-resistant infections that sickened at least 250 patients worldwide.
There is evidence that Olympus was aware of the problems with their duodenoscopes long before they implemented the recall. Between 2012 and 2015, closed-channel duodenoscopes were linked to at least 25 different incidences of antibiotic-resistant infections. By 2013, Olympus was also aware of two lab reports indicating their duodenoscopes could spread bacteria even after cleaning.
A 2013 report by the Dutch Health Ministry also concluded that, as early as May 2012, the company was aware that the closed-channel model used could spread bacteria after cleaning.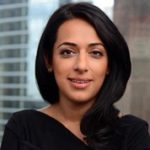 Exclusively focused on representing plaintiffs—especially in mass tort litigation—Roopal Luhana prides herself on providing unsurpassed professional legal services in pursuit of the specific goals of her clients and their families. While she handles complex cases nationwide on behalf of consumers, Ms. Luhana resides with her family in Brooklyn, New York.