In December 2015, all federally-filed Bair Hugger warming blanket lawsuits were consolidated into one court in the District of Minnesota. At the time there were about 50 cases pending in various districts, but now, that number has increased to more than 3,500.
After almost two years of pre-trial proceedings, the parties are getting closer to selecting and moving forward with a few cases that will be designated as "bellwether trials." These are early trials that help gauge how juries will respond to the evidence. Depending on the outcome of these trials, the parties may be motivated to work together toward settlement agreements.
Plaintiffs Claim Bair Hugger Blankets Caused Deep Joint Infections
In each of the Bair Hugger lawsuits, plaintiffs claim that after undergoing surgery during which a Bair Hugger warming blanket was used, they suffered from serious infections that required additional hospitalization, medical procedures, and in many cases surgery. They maintain that air currents created by the flow of warm air into the blanket stir up contaminants from the surgical room floor that can then settle into an open surgical site. Most of the plaintiffs experienced their injuries following knee and hip replacement surgeries and ended up with deep joint infections.
Bair Hugger manufacturer 3M and its subsidiary Arizant Healthcare argue that their product is not to blame for these infections and that the plaintiffs can't prove the blankets were responsible.
District Judge Joan Ericksen was assigned to oversee the pre-trial proceedings and has been moving the parties toward bellwether trials. Initially, 150 cases were chosen to be prepared for early trial dates. The goal was for that number to be gradually whittled down to a handful of cases that will be deemed most appropriate for early trial.
Court Sets Pre-Trial Schedule for Two Cases
On October 20, 2017, the court issued an order naming two cases as part of the bellwether group, and outlining the schedule the parties will follow to prepare these cases for trial. Case specific discovery, for example, is to be completed by December 8, 2017, and depositions of expert witnesses are to be finished by January 30, 2018.
Each step is meant to prepare both of these cases for trial by April 30, 2018. At that time, the court states that it will place the trials on the Court's calendar. Both cases involve plaintiffs who underwent total knee replacement surgeries and then suffered serious infections that they say were caused by the Bair Hugger warming blankets.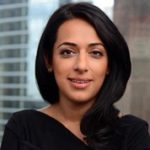 Exclusively focused on representing plaintiffs—especially in mass tort litigation—Roopal Luhana prides herself on providing unsurpassed professional legal services in pursuit of the specific goals of her clients and their families. While she handles complex cases nationwide on behalf of consumers, Ms. Luhana resides with her family in Brooklyn, New York.