In June 2017, the U.S. Judicial Panel on Multidistrict Litigation consolidated all federally-filed Ethicon Physiomesh lawsuits into one court in the Northern District of Georgia. Today, there are over 1,500 cases pending in that litigation, with each plaintiff raising similar allegations that the Physiomesh was defectively designed and unreasonably dangerous for its intended use in hernia repair.
In a recent case management order, District Judge Richard Story—who is overseeing the proceedings—established protocol for producing examplars of the recalled hernia mesh. These are examples or models of the mesh device that can be used for testing and during depositions and hearings.
Judge Orders Production of Physiomesh Exemplars for Destructive Testing
The judge ordered Physiomesh manufacturer Ethicon (and parent company Johnson & Johnson) to produce within 30 days a total of 80 exemplars—eight of 10 different variations—for the benefit of all plaintiffs. Once the exemplars are completed and delivered, plaintiffs have permission to conduct destructive testing of those models, but they are also expected to preserve some so they can be used for other purposes, including at depositions and trials.
This sort of destructive testing is conducted to help find points of failure in the device, and to increase understanding as to the device's performance. The exemplars will also be made available to individual plaintiffs' counsel, but plaintiffs cannot request additional exemplars from the defendants. Any requests for more have to be submitted only by the plaintiffs' steering committee except upon motion granted by the court.
If any of the exemplars are not used, they and any remaining portions of those used for testing will be returned to the counsel for the defendants after the MDL has concluded.
Ethicon Warns Doctors to Stop Using Physiomesh
The FDA approved the Physiomesh Flexible Composix Mesh in 2010, via its fast-track 510(k) approval program. This program does not require that companies conduct clinical trials, only that they prove that their product is significantly similar to others already on the market.
As the years went by, The FDA's Manufacturer and User Facility Device Experience (MAUDE) database received more and more reports of problems associated with the Physiomesh device, including adhesions, fistula formation, mesh migration, and bowel obstructions. In many cases, these problems required revision surgery and removal of the mesh.
In May 2016, after data from two European hernia registries suggested Physiomesh implants were associated with higher-than-average recurrence and revision rates, Ethicon directed physicians to stop using the product. In an urgent field safety notice, they told doctors and medical centers that they were conducting a voluntary product recall, stating that the higher recurrence and revision rates could be because of certain product characteristics.
The first Ethicon Physiomesh trial is scheduled to begin on December 2, 2019.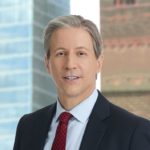 Exclusively focused on representing plaintiffs, especially in mass tort litigation, Eric Chaffin prides himself on providing unsurpassed professional legal services in pursuit of the specific goals of his clients and their families. Both his work and his cases have been featured in the national press, including on ABC's Good Morning America.