Nearly 50 lawsuits have been filed against LivaNova Deutschland GmbH (LivaNova) the manufacturers of the 3T Heater-Cooler device, which is used to keep patients warm during open-heart surgery. These units have been linked with certain bacteria that can contaminate the patient in surgery and potentially cause life-threatening infections.
In November 2017, LivaNova filed a petition with the U.S. Judicial Panel on Multidistrict Litigation (JPML) to consolidate all of federally-filed Heater-Cooler lawsuits into one court in the U.S. District of South Carolina. Some Plaintiffs have opposed consolidation based on the fact that the cases have differences among them requiring unique discovery.
On December 15, 2017, the JPML released a "notice of hearing session," advising that they would hear arguments for and against centralization on January 25, 2018.
JPML to Hear Arguments for and Against Centralization of Heater-Cooler Lawsuits
The hearing session will take place in Miami, Florida. On that date, the Panel is scheduled to hear arguments on a number of different litigations, including the potential consolidation of Onglyza lawsuits. (Onglyza is a drug used to treat type 2 diabetes that has been linked to a risk of heart failure.)
The Panel is also set to hear arguments on whether to centralize the 3T Heater-Cooler lawsuits before one judge in federal court. Defendants have asked the panel to transfer all actions to the U.S. District Court for the District of South Carolina, where 10 cases are already pending. Many Plaintiffs have opposed the Defendants' request to centralize the cases.  Others have asked the JPML to send the cases to other federal district courts.  Additional cases are pending in federal courts in South Dakota, Tennessee, Pennsylvania, North Carolina, and many other jurisdictions.
The JPML has previously considered whether to centralize the 3T Heater-Cooler lawsuits. Back in early 2017, a group of Plaintiffs in the District of South Carolina filed a petition to centralize the suits. At the time, however, there were only 16 cases pending. In April 2017, the JPML released an order denying transfer, finding that centralization was not necessary because ten of the actions were already proceeding in the same court in a coordinated fashion. Additionally, of the remaining six cases, four were brought by the same Plaintiffs' counsel.
Plaintiffs State There Are Many Reasons Not to Consolidate
This time, it's the Defendants calling for centralization, with many Plaintiffs arguing against it. Plaintiffs opposing centralization assert that there are compelling reasons to deny the Defendants' petition, including:
"The need for substantial localized discovery in every lawsuit predominates over common discovery issues in this litigation, which weighs strongly against consolidation," the plaintiffs state.
A new "sharing agreement" enables all plaintiffs' law firms' access to common discovery, if they sign the agreement, making it unlikely that Sorin will have to produce an unreasonable amount of additional discovery.
The cases include different species of bacteria at issue, including three different identified species and seven cases of unidentified species. These cases will require different discovery and different experts.
CDC Warns Hospitals to Alert Patients to the Risk of Infections
In October 2016, the Centers for Disease Control and Prevention (CDC) warned hospitals to alert patients to risks associated with contaminated heater-cooler devices used during surgery. They noted that the Sorin 3T Heater-Coolers could be contaminated with a rare bacteria during manufacturing and that hospitals should advise patients to seek medical care if they were experiencing symptoms like muscle aches, fatigue, unexplained fever or weight loss, and night sweats.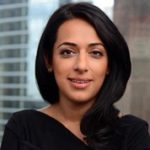 Exclusively focused on representing plaintiffs—especially in mass tort litigation—Roopal Luhana prides herself on providing unsurpassed professional legal services in pursuit of the specific goals of her clients and their families. While she handles complex cases nationwide on behalf of consumers, Ms. Luhana resides with her family in Brooklyn, New York.