In January 2017, a group of plaintiffs filed a petition with the U.S. Judicial Panel on Multidistrict Litigation (JPML) to consolidate all federally-filed Stockert 3T Heater-Cooler lawsuits in one court for more efficient pre-trial proceedings. They argued that the pending 3T Heater-Cooler cases shared common questions of fact. And consolidation would prevent duplicative discovery and inconsistent determinations by courts. They asked the JPML to send the MDL to the District of South Carolina as the most convenient location.
Even though one group of plaintiffs wanted centralization, not all of them did. The Defendants LivaNova and the Sorin Group and a separate group of Plaintiffs, however, opposed the request for centralization.  The opponents argued that there were unique factual and legal issues in each case.  They claimed that informal coordination was sufficient to minimize the potential overlap in pretrial proceedings in the various 3T Heater-Cooler cases.
On April 5, 2017, the JPML issued an order denying transfer, finding that centralization was "not necessary."
JPML Orders Only Informal Coordination
In its Order, the JPML explained that centralization wasn't necessary because "any overlapping pretrial proceedings have been and can continue to be handled through informal coordination." Of the 16 actions pending in six districts, 10 of the cases were also being informally coordinated before a South Carolina federal court.
Significantly, the JPML panel noted that the plaintiffs and defendants in the six cases pending outside of South Carolina all of the parties opposed centralization. And, in these six cases, the parties were already working to minimize overlapping pretrial proceedings. In light of these facts, the panel opined that there was no reason to "disrupt the parties' successful efforts at information coordination."
The motion to centralize was denied.
Plaintiffs All Bring Claims Concerning NTM Heater-Cooler Infections
In their petition, the South Carolina plaintiffs argued that all of the actions arose from the plaintiffs' exposure to M. chimaera or M. abscessus, which are types of non-tuberculous mycobacteria (NTM), after having surgery in which a 3T Heater-Cooler unit was used.
Heater-cooler units like the Stockert 3T model are used during major open-heart and lung transplant surgeries to help maintain the patient's body temperature. The units circulate water through tubes into a heat exchanger to keep the patient warm. Contaminated water from inside 3T Heater-Cooler unit can become aerosolized as it travels through the device and is then pushed into the operating room through the exhaust system, where it can settle into the patient's exposed surgical site. The infection can take months or even year to show up.
In October 2015, the FDA released a safety communication notifying hospitals that 3T Heater-Cooler units were associated with NTM infections, "primarily in patients undergoing cardiothoracic surgical procedures."
The FDA recommended that facilities and their staff strictly adhere to cleaning and disinfection instructions, and to use only sterile water to rinse, fill, and refill the tanks. In October 2016, the FDA released another safety communication warning that Stockert 3T heater-cooler devices had been linked to NTM infections, which could cause severe illness and potentially death.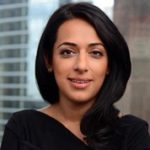 Exclusively focused on representing plaintiffs—especially in mass tort litigation—Roopal Luhana prides herself on providing unsurpassed professional legal services in pursuit of the specific goals of her clients and their families. While she handles complex cases nationwide on behalf of consumers, Ms. Luhana resides with her family in Brooklyn, New York.