Chaffin Luhana LLP, a national plaintiffs-only law firm, alerts women that Ethicon, a division of Johnson & Johnson, has announced a voluntary withdrawal of its Gynecare mesh products used to treat pelvic organ prolapse (POP) and stress urinary incontinence (SUI). The products include the GYNECARE TVT SECUR system, GYNECARE PROSIMA Pelvic Floor Repair System, GYNECARE PROLIFT Pelvic Floor Repair System, and GYNECARE PROLIFT+M Pelvic Floor Repair System. Ethicon also has announced that it plans to update its labeling for GYNECARE GYNEMESH® PS to limit its use to abdominal procedures for the treatment of POP.
BACKGROUND
Surgical mesh is a medical device used to repair pelvic organ prolapse and stress urinary incontinence resulting from weakened, stretched, or damaged tissues.
Pelvic organ prolapse occurs when pelvic muscles and tissues can no longer support the pelvic organs. According to the U.S. Food and Drug Administration (FDA) Safety Communication of July 13, 2011, thirty to fifty percent (30 – 50 %) of women experience POP during their lifetime. For some women with POP, mesh is surgically implanted vaginally to support and uphold the pelvic organs.
Stress urinary incontinence is a condition when urine leakage occurs as a result of physical activity, such as exercising, coughing, sneezing, or laughing. For some women with SUI, mesh is vaginally implanted to support the urethra.
PAST FDA COMMUNICATIONS
On October 20, 2008, the FDA issued a Public Health Notification stating that although rare, serious complications were associated with transvaginal mesh products used to treat SUI and POP. After subsequent research and analysis, the FDA issued an updated Safety Communication on July 13, 2011 stating that serious complications resulting from repair of POP are not rare after all.
The FDA stated that surgical mesh may not be more effective than traditional treatments, and healthcare providers should "recognize that in most cases, POP can be treated successfully without mesh thus avoiding the risk of mesh-related complications." The FDA requested that healthcare providers choose mesh surgery only after considering the risks and benefits of non-mesh procedures.
Symptoms resulting from vaginal mesh implants include: abdominal and pelvic pain, urinary problems (i.e. leakage, urgency, and frequency), painful sexual intercourse (dyspareunia), vaginal scarring, and erosion of mesh, which is the most commonly reported problem. Doctors may recommend removal of the mesh as a relief from these symptoms; however, removal of the mesh often requires multiple surgeries with added health risks. In many instances, complete removal of the mesh is not possible because of mesh erosion.
ETHICON MESH WITHDRAWAL
On June 4, 2012, Ethicon, a Johnson & Johnson subsidiary and a global medical device company manufacturing various mesh products, voluntarily withdrew the following products from the market: GYNECARE TVT SECUR system, GYNECARE PROSIMA Pelvic Floor Repair System, GYNECARE PROLIFT Pelvic Floor Repair System, and GYNECARE PROLIFT+M Pelvic Floor Repair System.
Pending FDA approval, Ethicon has requested 120 days to stop marketing these products. This time period will allow Ethicon to notify consumers, allowing surgeons and hospitals to find alternative methods of treatment. Ethicon also requested that the FDA's Office of Surveillance and Biometrics place the existing 522 orders requiring additional studies on hold.
Additionally, Ethicon plans to continue to market and sell its GYNECARE GYNEMESH® PS with updated labeling for Indication for Use: restricting use to abdominal sacrocolpopexy procedures for treating POP.
The FDA has not yet responded to Ethicon's proposals.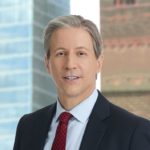 Exclusively focused on representing plaintiffs, especially in mass tort litigation, Eric Chaffin prides himself on providing unsurpassed professional legal services in pursuit of the specific goals of his clients and their families. Both his work and his cases have been featured in the national press, including on ABC's Good Morning America.