An Illinois man recently filed a new lawsuit against LivaNova PLC (formerly Sorin Group Deutschland GMBH), concerning the use of its allegedly contaminated heater-cooler unit during his open-heart surgery.
The case was filed on February 23, 2017, in the U.S. District Court for the District of Illinois. The plaintiff seeks in excess of $75,000 in damages.
Plaintiff Undergoes Coronary Artery Bypass Procedure, Develops Infection
According to his complaint, the plaintiff underwent a coronary artery bypass grafting procedure at Memorial Medical Center (MMS) in Springfield, Illinois on February 24, 2015. He alleges that during the procedure, his surgeon used the LivaNova 3T heater-cooler system to assist in cooling and re-rewarming his blood.
The machine and the water stored in it never come into direct contact with a patient during surgery.  However, the unit provides temperature-controlled water to external heat exchangers or warming/cooling blankets through closed circuits. It also has a fan and exhaust vents, which pushes air from inside the device into the surgical room. Studies later indicated that any bacteria contained in the unit may be aerosolized and pushed out of the device through the air vent and into the surgical area, where it can contaminate a patient's exposed organs.
Following his surgery, the plaintiff states that his condition deteriorated and his doctors soon found that he had developed a sternal wound infection. On February 26, 2015, the plaintiff began treatment for the infection. In addition to taking antibiotics, he was fitted with a wound vac. Soon after, he was sent home with the wound vac and PICC line, and scheduled for home health care.
His problems weren't over, however. Within a short time, he started experiencing night sweats, intermittent fevers, balance problems, and extreme fatigue. He went to see an infectious disease specialist and had blood cultures taken to confirm the presence of an NTM infection, a nontuberculous mycobacterium that has been linked to contaminated 3T heater-cooler units.
Hospitals Warn Patients of Risk Associated with Heater-Cooler Units
The plaintiff blames his infection on the heater-cooler unit used during his surgery based on evidence that the LivaNova devices were contaminated with NTM at the manufacturing site.
On November 4, 2016, the plaintiff's hospital sent him a letter warning about the potential infection risk related to a device used in his open-heart surgery. The letter indicated that the Centers for Disease Control and Prevention (CDC) and the FDA were investigating the heater-cooler units because they had been linked to NTM infections.
Diagnosis of these infections is possible through laboratory analysis of a sample or biopsy. NTM infections are typically slow growing, with symptoms appearing weeks or even months after the procedure, which can leave patients and doctors puzzled as to their cause. A number of hospitals who used these heater-cooler units have sent out similar letters to alert patients were suffering from symptoms like night sweats, fatigue, weight loss, vomiting, and fever, to contact their medical care providers.
In July 2015, the FDA issued a Class II recall of the Instructions for Use for the Sorin 3T units, noting their potential for contamination and encouraging medical centers and hospitals to pay close attention to proper disinfection techniques.
The plaintiff asserts that the manufacturers didn't do enough to warn doctors and patients about the risk of contamination from these units and that they under-reported or withheld information, misrepresenting the safety of the units through the media and the medical community. He asserts counts of negligence, liability, breach of warranties, negligent misrepresentation, misrepresentation by omission, and violation of the Illinois consumer fraud and deceptive business practice act.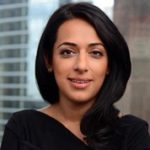 Exclusively focused on representing plaintiffs—especially in mass tort litigation—Roopal Luhana prides herself on providing unsurpassed professional legal services in pursuit of the specific goals of her clients and their families. While she handles complex cases nationwide on behalf of consumers, Ms. Luhana resides with her family in Brooklyn, New York.