In October 2016, the FDA issued a safety communication to health care providers to warn of the potential risk of infection for patients who had undergone open-chest surgeries. The FDA reported that certain heating-cooling units used during these procedures were contaminated with dangerous bacteria.
Significantly, bacteria contained inside the device can become aerosolized and pushed into the surgical room by the device's exhaust fan.  Once in the sterile operating room, this contaminated vapor can settle onto the patient's exposed organs and cause the patient to develop a serious infection a few months or even years after surgery.
A number of U.S. hospitals have sent letters to patients who had open-heart or other similar surgeries, alerting them to the possible risk of infection from M. chimaera or another type of nontuberculosis mycobacterium (NTM). Since then, more than a dozen patients have filed heater-cooler lawsuits in an attempt to recover damages for their injuries.
At Least Three Patients Diagnosed with Heater-Cooler-Related Infections in Australia
The U.S. is not the only place where patients are dealing with these complications. According to a recent report, at least three patients from the Prince of Wales Hospital in Australia have been diagnosed with NTM infections related to their open-heart surgeries.
According to the New South Wales government site, two patients had surgeries at Prince Wales Hospital in 2015 and were diagnosed with infections in January 2017. One was a woman in her 80s, and the other a man in his 40s. In a third case, a man in his 80s had open-heart surgery at the hospital in 2015 and was later diagnosed with a Mycobacterium chimaera infection.
It can take months or years before the patient develops detectable symptoms after being exposed to NTM bacteria because it is a slow-growing bacterium. This can lead to delayed diagnosis, a potentially dangerous characteristic of this type of infection.
A number of the symptoms associated with NTM infections, such as fatigue, fever, joint or muscle pain, weight loss, or night sweats, are also commonly associated with other types of illnesses and medical conditions. This can make diagnosis and discovery of the potential cause of the infection even more difficult.
Contaminated Medical Devices Can Cause Global Health Problems
In 2016, the Centers for Disease Control and Prevention (CDC) notified hospitals about the risk of contaminated heater-cooler devices used during cardiac surgery. The CDC reported that certain Stockert 3T devices manufactured by LivaNova PLC were likely contaminated with the rare bacteria during manufacturing.
Cases of infection associated with these units have been reported in Switzerland, the Netherlands, Germany, England, Australia, and the U.S.
In February 2017, the New England Journal of Medicine published a letter to the editor noting the potential for "global dissemination of contaminated medical devices." The author called for increased public sharing of data to improve the response to this type of outbreak and better protect public health.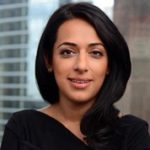 Exclusively focused on representing plaintiffs—especially in mass tort litigation—Roopal Luhana prides herself on providing unsurpassed professional legal services in pursuit of the specific goals of her clients and their families. While she handles complex cases nationwide on behalf of consumers, Ms. Luhana resides with her family in Brooklyn, New York.