On May 16, 2017, a Florida woman filed an Ethicon Physiomesh lawsuit in the Northern District of Florida. She claims that she suffered serious injuries after having Physiomesh implanted.
The woman blames manufacturer Ethicon and parent company Johnson & Johnson (J&J) for her injuries and seeks damages in excess of $75,000.
Plaintiff Has Allegedly Defective Mesh Surgically Removed
According to her complaint, the plaintiff had a 15 x 20 cm Physiomesh composite mesh implanted on November 21, 2011. She underwent the procedure to repair a ventral hernia, which is a bulge of abdominal tissue that protrudes through a weak area of the abdomen.
Most ventral hernias take a long time to develop, as the abdominal muscles gradually weaken with age or with childbirth. They may occur after pregnancy, or after another abdominal surgery. Mild cases can be treated without surgery, but more severe cases will not heal on their own and require repair.
The plaintiff alleges that the manufacturers represented their product was safe and effective, and that neither she nor her doctor had any reason to believe it wouldn't work as expected. But the product, in fact, caused her serious injury and she had to undergo a revision surgery due to these complications.  She also required another surgery to fix the hernia that the Physiomesh was initially implanted to treat.
The plaintiff says she suffered a severe adverse reaction to the mesh, and that she will continue to suffer physical injury, pain, and mental anguish, along with permanent and severe scarring and disfigurement.
Plaintiff Claims Design of Physiomesh is Defective
In May 2016, the manufacturers issued an urgent field safety notice alerting hospital and medical providers to a voluntary product recall. As the basis for the recall, they cited data from two international device registries that showed recurrence and reoperation rates were higher with Physiomesh than with other comparable meshes.
The company advised medical personnel worldwide to immediately stop using their Physiomesh products and return them to Ethicon for reimbursement.
The plaintiff notes that the design of the Physiomesh is the problem. It has five distinct layers, with the outer two made of a "Monocryl" film covering two underlying layers of PDS film, which in turn coat the core polypropylene mesh. "This design is not in use in any other hernia repair product sold in the United States," the plaintiff states in her complaint.
The defendants promoted this design as one that would help prevent or minimize adhesion and inflammation, and encourage incorporation of the mesh into the body. Instead, it seemed to prevent incorporation, and to contribute to an intense inflammatory reaction. Since the outer "coating" layers were impermeable, they prevented fluid to escape, which can lead to the formation of seromas—pockets of fluid buildup—which in turn could increase the risk of infection and abscess formation.
This multi-layer design, the plaintiff asserts, also provided a breeding ground for bacteria, creating a greater risk of infection, delaying wound healing, and increasing the risk that the body would reject the mesh. She adds that when the multi-layer coating of the mesh degrades, the mesh itself can adhere to organs and cause more damage. She brings counts of defective design, failure to warn, and negligence.
This lawsuit is one of many filed by patients injured by Physiomesh. On June 2, 2017, the U.S. Judicial Panel on Multidistrict Litigation granted a motion to consolidate all federally-filed cases for pretrial proceedings. Those cases were transferred to the Northern District of Georgia and will be overseen by the Honorable Richard Story.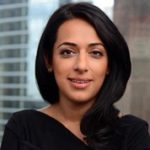 Exclusively focused on representing plaintiffs—especially in mass tort litigation—Roopal Luhana prides herself on providing unsurpassed professional legal services in pursuit of the specific goals of her clients and their families. While she handles complex cases nationwide on behalf of consumers, Ms. Luhana resides with her family in Brooklyn, New York.