The FDA recently released an update on its ongoing investigation into serious non-tuberculous mycobacteria (NTM) infections related to heater-cooler units used during open-heart and certain transplant surgeries. The administration noted that these units can transmit bacteria through the exhaust vent into the surgical room, where they can potentially infect a patient. The FDA reports that it is collaborating with "professional societies, public health partners, heater-cooler manufacturers, and experts to evaluate additional strategies for mitigating infections associated with heater-cooler devices."
In related information for healthcare providers, the FDA urges hospitals and medical centers to be very careful when cleaning and disinfecting these units and to make sure they are using the most up-to-date version of the manufacturer's instructions for doing so.
Meanwhile, some patients who were infected by heater-cooler units used in their surgeries have filed lawsuits in an attempt to recover damages for their heater-cooler infections.
CDC Investigation Identifies Bacteria as Coming from 3T Heater-Cooler Devices
Back in October 2016, the Centers for Disease Control and Prevention (CDC) sent out an advisory to hospitals about heater-cooler units—specifically, about the Stockert 3T heater-cooler units manufactured by LivaNova PLC (formerly Sorin Group Deutschland GmbH). It warned that some of these units "were likely contaminated with rare bacteria Mycobacterium chimaera during manufacturing."
The CDC reported that, in the spring of 2015, investigators in Switzerland reported an outbreak of M. chimaera, a fast-growing strain of NTM, in six patients. All of the patients had received open-heart surgery at the same hospital. That summer, a hospital in Pennsylvania also identified a number of patients infected by the same bacteria.
CDC completed a whole-genome sequencing analysis, which showed that M. chimaera bacteria from patients with heater-cooler associated infections and from the 3T heater-cooler devices from several U.S. hospitals were "all highly related to each other".
Heater-Cooler Contamination
The investigation further revealed that the 3T heater-cooler units were originally contaminated at one of LivaNova's manufacturing sites. When the machines were subsequently used during an operation, the bacteria were aerosolized by the devices and spewed into the operating room air where it could infect the patient.
The CDC warned doctors to monitor their patients for potential symptoms of NTM infections, including night sweats, muscle aches, unexplained weight loss, fatigue, and unexplained fever. It also encouraged hospitals to warn patients who had undergone open-heart surgeries with heater-cooler devices of the potential risks.  As a result, hospitals have sent out thousands of letters to patients who have undergone open-heart surgery using these devices.
The FDA is continuing to investigate this issue and is working with healthcare facilities to find ways to reduce the risks associated with the use of heater-cooler devices. It is also working with infectious disease specialists to find ways to minimize patient exposure to this type of bacteria.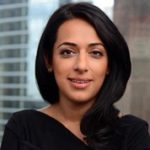 Exclusively focused on representing plaintiffs—especially in mass tort litigation—Roopal Luhana prides herself on providing unsurpassed professional legal services in pursuit of the specific goals of her clients and their families. While she handles complex cases nationwide on behalf of consumers, Ms. Luhana resides with her family in Brooklyn, New York.