The Food and Drug Administration (FDA) recently warned that neurovascular stents used to help treat certain unruptured aneurysms could cause serious and sometimes deadly side effects. The administration has received reports of some patients who have received these stents and then suffered a stroke and/or death.
Healthcare providers were advised to be cautious in selecting only those patients who are the best candidates for the treatment to help reduce the risk of dangerous side effects.
Surgeons Use Neurovascular Stents to Help Repair Large Aneurysms
A neurovascular stent is a small, tube-shaped metal device that doctors use to keep the artery open. If a patient has an aneurysm, which is a bulged artery filled with excess blood, and if that bulged or ballooned artery is particularly large, doctors may perform a procedure known as "endovascular stent grafting" or "endovascular aneurysm repair."
This procedure involves first, placing a stent in the artery to help support and shore up the weakened artery wall. The stent helps prevent the artery from rupturing, which can create life-threatening complications. Surgeons then insert small platinum coils into the bulged artery. These are long strands of thin, coiled wire that help "fill up" the aneurysm and promote blood clotting. In time, they help to seal the opening to the bulged area, preventing rupture and allowing the artery to heal.
FDA Warns Doctors to Be Aware of Possible Neurovascular Stent Side Effects
The FDA has received reports of these neurovascular stents triggering strokes and/or death in some patients. Patients with serious co-morbidities (other health conditions) resulting in reduced life expectancy and patients who are unable to tolerate therapy with blood-thinners were at an increased risk of these side effects.
The FDA advised healthcare professionals to consider and discuss these risks with patients before performing the neurovascular stent procedure, and to consider alternative treatment options for patients with smaller aneurysms, or those with serious co-morbidities. Treatment with a stent usually requires therapy with blood-thinners, so the FDA warned doctors not to perform the procedure in patients who can't tolerate that sort of therapy.
FDA Asks Doctors to Report Any Problems with Neurovascular Stents
The FDA also sent a letter to health care providers warning them about this issue. They noted that although neurovascular stents "provide important options" for the treatment of large aneurysms, "careful patient selection and proper device use are critical to ensure that the benefits to the patient outweigh the risk of treatment." They added that many patients with unruptured brain aneurysms can be "managed conservatively" with routine follow-ups.
Doctors must also be sure to select a stent that is the proper length and diameter based on the dimensions of the aneurysm and the blood vessel it affects. Some of the stents can shorten after they're implanted, so doctors have to be especially alert.
The FDA has asked doctors and patients to report any issues with these stents to the FDA's event reporting program, MedWatch.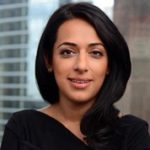 Exclusively focused on representing plaintiffs—especially in mass tort litigation—Roopal Luhana prides herself on providing unsurpassed professional legal services in pursuit of the specific goals of her clients and their families. While she handles complex cases nationwide on behalf of consumers, Ms. Luhana resides with her family in Brooklyn, New York.