On April 17, 2018, the FDA released a new safety communication warning patients and caregivers about a potential issue with St. Jude Medical implantable cardioverter defibrillators (ICDs) and St. Jude Medical cardiac resynchronization therapy defibrillators (CRT-Ds). These devices are implanted into patients with heart failure or heart rhythm problems. They help to correct those problems, reducing the risk of heart attack.
The FDA noted that they had approved a firmware update intended to fix a battery problem in the devices. This problem was the reason for a previous Class 1 recall implemented in October 2016. A Class 1 recall is the most serious kind and is reserved for those devices that may cause serious injuries and/or death.
St. Jude Recalls Defibrillators Due to Battery Problems
In the initial recall, the FDA noted that certain models of the Fortify, Unify, and Assura ICDs and CRT-Ds could experience rapid battery failure caused by deposits of lithium (known as "lithium clusters"). These deposits could form within the battery and potentially cause a short circuit, resulting in a rapid drain of power. The battery could actually run out of power within a day to a few weeks.
The FDA noted that at the time of the recall announcement, 841 devices were returned for analysis because of premature battery depletion. A total of 37 patients reported dizziness, 10 reported fainting, and two deaths (including one in the U.S.) were associated with the devices. There were likely many more incidences that were not reported to the manufacturer.
Should the battery run out of power before the patient was able to have the device replaced, the defibrillator would be unable to do its job, which could result in patient death. St. Jude sent letters to patients warning them of the potential for premature battery depletion, and advising them to respond immediately to the "Elective Replacement Indicator (ERI)" alert.
Because of the battery problem, patients were told that they would not have the normal three-month lead-time available for device replacement. Instead, they should see their healthcare providers within 24 hours of receiving an ERI alert.
St. Jude Tries a Second Defibrillator Battery Fix
Now, according to the more recent announcement from the FDA, there is an update available that is intended to correct the battery problem on the defibrillators. They approved the update on April 11, 2018, and stated that the new firmware will reduce the risk of patient harm due to premature battery depletion.
The new update provides:
A new battery performance alert that detects rapid battery depletion in devices, and
updates to address cybersecurity vulnerabilities in radio-frequency enabled ICDs and CRT-Ds.
The FDA recommended that all eligible patients receive the update at their next regularly scheduled visit, or whenever their doctors recommend it. The update process takes only about three minutes to complete.
Meanwhile, Abbott (formerly St. Jude Medical) is facing several lawsuits over defibrillator battery problems, including a class action case filed on behalf of insurers. Plaintiffs claim the company was aware of the risks associated with battery problems as early as 2011, but failed to let patients and doctors know about the risks.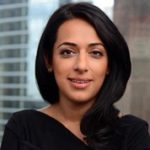 Exclusively focused on representing plaintiffs—especially in mass tort litigation—Roopal Luhana prides herself on providing unsurpassed professional legal services in pursuit of the specific goals of her clients and their families. While she handles complex cases nationwide on behalf of consumers, Ms. Luhana resides with her family in Brooklyn, New York.