The Food and Drug Administration (FDA) recently announced plans to "modernize" its fast-track 510(k) approval process, which has been heavily criticized by some as allowing potentially defective medical devices onto the market before they are properly tested in clinical trials.
The 510(k) process currently allows manufacturers to skip extensive testing in favor of proving that their devices are substantially similar to those already on the market. This allows new medical devices to enter the market more quickly, so that patients who need them can have them, but it also increases the risk that unknown or hidden defects in the devices could harm thousands of people.
Critics Point Out Deficiencies in 510(k) Expedited Approval Process
Consumer advocates have long criticized the FDA's expedited approval process, particularly because it's been in force since 1976, which means that some of the products manufacturers are comparing their new devices to today are actually decades old, and many aren't even on the market anymore. As part of the overhaul, the FDA wants to retire many of those older base products and encourage companies to compare new products to established ones that are no more than 10 years old.
Another issue with the 510(k) is that it is the most common approval pathway for most medical devices that the FDA reviews, which means that most new products coming onto the market may not have had adequate clinical testing behind them. In 2017, approximately 82 percent of the total devices cleared or approved were approved through the 510(k) process.
FDA Commissioner Scott Gottlieb, M.D., and Jeff Shuren, M.D. Director of the Center for Devices and Radiological Health, said in a statement that new technology holds tremendous public health promise for patients, but "with the advances also come new complexities that can make the review of safety and effectiveness more challenging." The administration is proposing a new framework aimed at
"efficiently advancing beneficial technology to patients, while solidifying FDA's gold standard for safety."
FDA Wants Manufacturers to Rely on Newer Technologies
The FDA's announcement comes on the heels of a joint investigation into the medical devices industry that included the International Consortium of Investigative Journalists and more than 50 other media partners around the world. They analyzed millions of medical records, safety warnings, and recall notices, and found that the FDA received more than 1.7 million reports of injuries and nearly 83,000 reports of deaths related to medical devices. They also criticized the 510(k) approval process, noting that it puts people at risk.
The FDA has been working on changing that process long before this investigation, however. In April 2018, the FDA issued its Medical Device Safety Action Plan, which outlines how the agency "will encourage innovation to improve safety, detect safety risks earlier, and keep doctors and patients better informed."
The new 510(k) program is set to be finalized in early 2019, and to "drive innovators toward reliance on more modern predicate devices or objective performance criteria when seeking to bring new devices to patients," according to Gottlieb.
The FDA is also seeking public feedback on whether they should publicize those devices using technologies that relied on predicates more than 10 years old. Gottlieb noted that the FDA doesn't believe these devices are unsafe, or that older devices need to be removed from the market, but rather that encouraging developers to use more modern predicates "would give patients and their doctors a choice…," while making sure that newer devices reflect more modern technology and standards.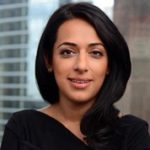 Exclusively focused on representing plaintiffs—especially in mass tort litigation—Roopal Luhana prides herself on providing unsurpassed professional legal services in pursuit of the specific goals of her clients and their families. While she handles complex cases nationwide on behalf of consumers, Ms. Luhana resides with her family in Brooklyn, New York.