The FDA recently announced a recall of about 450 Terumo heating and cooling systems to allow for revised cleaning instructions, which are designed to help reduce the risk of infections to patients. The recall is part of an ongoing investigation of potential nontuberculous mycobacteria (NTM) infections associated with heater-cooler devices.
Heater-Cooler Devices Linked with Serious Infections
The first reported infections arising from contaminated heater-cooler devices were linked to the Stockert 3T heater-cooler devices, manufactured by LivaNova Deutschland GmbH and Sorin USA, Inc. The devices are used during open-chest surgeries, including open-heart surgeries, to help warm or cool patients and keep their organs and circulating blood at normal temperatures.
The devices have water tanks that provide temperature-controlled water to warming/cooling blankets that are placed over or under patients or other heat exchangers. The water never comes into contact with the patient, but the devices do have fans and exhaust vents. These create the potential for contaminated water to become aerosolized and then circulate into the surgery room and enter the patient undergoing surgery.
In October 2016, the Centers for Disease Control and Prevention (CDC) noted that a number of patients had been diagnosed with invasive, antibiotic-resistant Mycobacterium chimaera infections. The patients had undergone open-chest surgeries where the Stockert 3T heater-coolers were used. An investigation traced the source of the infection to one of the manufacturing sites.
That same month, the FDA released a safety communication warning that open-chest surgery patients who had surgery involving a heater-cooler device were at risk for serious infections. The administration continues to work with public health partners, professional societies, and heater-cooler manufacturers to evaluate strategies for limiting infections associate with these devices.
Terumo Releases Updated Cleaning Guidelines for Heater-Cooler Units
Now, the FDA is warning again about potential infection risks with heater-cooler units, involving Terumo units. The latest recall includes the Sarns TCM and TCM II systems, and HX2 temperature management systems.
According to the FDA, there is a potential for nontuberculous mycobacteria to grow in the water tank of the heater-cooler units. These bacteria could then be released into the air, where they could infect patients undergoing cardiac, vascular, or cardiothoracic surgery.
Terumo has revised their cleaning instructions for all of these devices, and on March 19, 2018, sent an urgent medical device correction notice to all medical centers and other customers informing them of the updated cleaning guidelines. They asked personnel to discard the old cleaning guides and review the new ones, ensuring that staff members were aware of the changes.
The company also urged healthcare personnel to follow the FDA's instructions for cleaning the devices. Suggestions include being aware of the infection risk, directing the exhaust vents away from the surgical field, establishing regular cleaning and disinfection schedules, avoiding tap water for rinsing or filling, and performing air and water sampling and monitoring if heater-cooler contamination is suspected.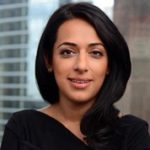 Exclusively focused on representing plaintiffs—especially in mass tort litigation—Roopal Luhana prides herself on providing unsurpassed professional legal services in pursuit of the specific goals of her clients and their families. While she handles complex cases nationwide on behalf of consumers, Ms. Luhana resides with her family in Brooklyn, New York.