In May 2016, Ethicon released an urgent field safety notice alerting hospitals, surgeons, and medical center personnel worldwide to stop using their "Physiomesh" mesh products because recurrence and revision rates after laparoscopic repair were "higher than the average rates of the comparator set of meshes among patients in these registries."
In June 2017, the U.S. Judicial Panel on Multidistrict Litigation (JPML) consolidated all federally-filed Ethicon Physiomesh lawsuits into one court in the Northern District of Georgia. Currently, about 750 cases are pending there, filed by plaintiffs who claim that their Ethicon Physiomesh implants caused them to suffer from serious injuries.
U.S. District Judge Richard Story is overseeing the MDL, and, currently, the parties are working toward preparing a small number of cases for early "bellwether" trials. The plaintiffs and the defendants are actively identifying potential cases for early trial, from which a final 10 cases will be chosen.
The first bellwether trial is expected to begin in September 2019. Meanwhile, many additional cases involving plaintiffs who claim that they were injured by multi-layered hernia mesh products have been filed in New Jersey state court. In a recent Notice to the Bar, acting administrative director of New Jersey state courts Glenn A. Grant noted that the state Supreme Court had received an application to consolidate all Ethicon multi-layered hernia mesh lawsuits into a Multicounty Litigation (MCL).
Plaintiffs Advocate for Consolidated Hernia Mesh Litigation
On behalf of 62 plaintiffs who have filed cases in Bergen County, the application was filed advocating for an MCL designation for cases involving personal injuries allegedly caused by multi-layered hernia mesh products designed and manufactured by Ethicon, Inc. and its parent company Johnson & Johnson.
Plaintiffs' attorneys noted in the letter that they expect many more multi-layered hernia mesh cases to be filed in the future. They added that consolidation will "conserve resources, reduce costs, eliminate delay, and reduce the likelihood of inconsistent results." Comments either for or against the proposed MCL are due to Acting Administrative Director Grant by May 14th, 2018.
The MCL, if approved, would consolidate cases concerning a number of different polypropylene-based mesh prosthetics intended for the repair of hernias. These include the Proceed Surgical Mesh, Proceed Ventral Patch, Physiomesh Flexible Composite, Prolene 3D Polypropylene Patch, and Prolene Hernia System. Plaintiffs allege that the products were defectively designed and/or manufactured and were unsafe for their intended use.
All of these mesh products are composed of several layers of materials that the plaintiffs say substantially increase the risk of serious side effects and complications, including pain, mesh migration, mesh erosion, and mesh contraction.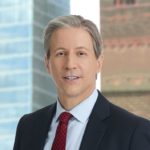 Exclusively focused on representing plaintiffs, especially in mass tort litigation, Eric Chaffin prides himself on providing unsurpassed professional legal services in pursuit of the specific goals of his clients and their families. Both his work and his cases have been featured in the national press, including on ABC's Good Morning America.