According to a recent Bloomberg report, e-mails and documents revealed in the Bard transvaginal mesh MDL court proceedings in West Virginia provide evidence that the company used a resin-based plastic in the manufacture of their mesh products that was not approved for human implantation.
Women have filed thousands of lawsuits against manufacturers of transvaginal mesh, including C.R. Bard, claiming injuries like erosion, extrusion pain, inflammation, infection, and more. In July 2011, the FDA warned that complications with transvaginal mesh were not rare, and that surgery with mesh may provide no more benefits than traditional surgery without mesh.
E-mail Evidence Indicates Bard Aware of Mesh Problems
According to e-mail evidence, executives at C.R. Bard were aware that the plastic the company was using in Bard's Avaulta vaginal mesh products was not suitable for human implantation. The plastic was made by a Chevron Phillips Chemical Co. unit, which had officially registered a warning in its material safety data sheet that the product should not be used for permanent implantation in people.
E-mails reviewed in court include those from Roger Darois, current Bard vice president, which were sent between 2004 and 2007, when he worked as a Davol (Bard subsidiary) executive. Darois reportedly warned his colleagues not to give any indications to Chevron that they were using Chavron's materials for transvaginal mesh products. This indicates that the company was aware Chevron did not want the plastic used in medical devices implanted in humans, and intended to keep their intended use secret from their supplier.
Bard Tried to Keep E-mails Sealed
It was only a few weeks ago that U.S. District Judge Joseph R. Goodwin, who is overseeing the pre-trial proceedings in the consolidated transvaginal mesh litigation, denied Bard's Motion to Seal corporate e-mails about the raw material used to make Bard's mesh products. Thus, they remain open and available as evidence at trial. Judge Goodwin ruled the emails raised a "genuine issue of material fact about whether Bard was aware its conduct was practically certain to cause injuries."
Thousands of Lawsuits Pending
Judge Goodwin is currently overseeing 20,000 lawsuits against Bard, Johnson & Johnson, Endo Health Solutions' American Medical Systems, Boston Scientific, Coloplast, and Cook Medical, all alleging injuries from vaginal mesh implants. After Cisson's case, three more bellwether trials are scheduled to move forward, all involving complaints about Bard's vaginal mesh.
In January 2012, the FDA required manufacturers of vaginal mesh to conduct additional post-marketing studies on the risks, safety and effectiveness of their products.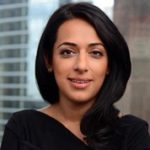 Exclusively focused on representing plaintiffs—especially in mass tort litigation—Roopal Luhana prides herself on providing unsurpassed professional legal services in pursuit of the specific goals of her clients and their families. While she handles complex cases nationwide on behalf of consumers, Ms. Luhana resides with her family in Brooklyn, New York.