In a recent letter to the editor published in the New England Journal of Medicine (NEJM), three University of Melbourne researchers have raised concerns that thousands of patients in hospitals around the world could be exposed to medical devices contaminated with dangerous bacteria. They argue that this very real danger calls for increase genetic testing of the bacteria and improved information sharing in the medical community to address the infection outbreaks that reported.
The authors point specifically to the recent spread of nontuberculous mycobacteria (NTM) infections related to heating-cooling units used during open-heart surgeries. Infections related to these devices have been reported in five countries so far, and are believed to be caused by contamination on the devices themselves.
When the heating-cooling units are used in surgery, bacteria from inside the device is aerosolized from the water tanks and pushed into the air by the device's exhaust fan. The aerosolized bacteria can then enter the patient's open surgical site in the operating room.
Tests Show Patients Infected with Bacteria from Heating-Cooling Units
Most of the infections reported with the use of these heater-cooler devices have been traced back to one brand called the Stockert 3T Heating-Cooling Unit, which is manufactured by LivaNova, previously the Sorin Group Deutschland. Though it is not the only such device available, it currently has the largest market share. The first reports of infections were related to this particular device.
The FDA has reported that it received 32 medical device reports of patient infections associated with heater-cooler devices between January 2010 and August 2015. Most of these reports involved patients in Western Europe, but three described patient infections in the U.S. In some cases, patients didn't present with symptoms of infections until several months or even years after their surgical procedures due to the slow-growing nature of this specific type of bacterium.
As the number of reported infections increased, health care institutions in Australia and New Zealand started to test water samples from their heater-cooler units. Between May 2015 and July 2016, a total of 43 Stockert 3T units tested positive for M. chimaera, one of the types of bacteria to blame for the infections.
The same bacteria were found in 5 samples collected from infected patients. In one case, the bacteria found in the bone marrow of a patient who had undergone open-heart surgery were identical to the bacteria found in the heating and cooling unit used in the facility where the patient underwent surgery.
Authors Encourage Better Sharing of Medical Data
Based on these tests, and the fact that they were taken from geographically distant sites across Australia and New Zealand, the authors concluded that the contamination had come from a single point source, which was the same conclusion other experts came to after testing the Stockert 3T units.
In October 2016, the Centers for Disease Control and Prevention (CDC) advised hospitals to notify patients who had gone through open-heart surgeries of the risk for infections, stating that the devices were likely contaminated at one particular manufacturing site. They also warned hospitals to immediately check their heater-cooler devices for possible contamination.
The authors of this letter stressed the need for cooperation across the globe when it comes to reporting problems with medical devices, to help prevent future outbreaks and increase patient safety, stating "[t]hese data show the value of combining high-resolution molecular analysis and public sharing of sequence data to improve responses to outbreaks that have potential health importance."
Meanwhile, LivaNova is defending a number of heating-cooling unit lawsuits filed by patients who had open-heart surgeries and then developed serious infections.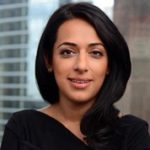 Exclusively focused on representing plaintiffs—especially in mass tort litigation—Roopal Luhana prides herself on providing unsurpassed professional legal services in pursuit of the specific goals of her clients and their families. While she handles complex cases nationwide on behalf of consumers, Ms. Luhana resides with her family in Brooklyn, New York.