In April 2018, plaintiffs filed a motion with the United States Judicial Panel on Multidistrict Litigation (JPML) to consolidate all federally-filed C. R. Bard hernia mesh lawsuits into one court for pre-trial proceedings. The plaintiffs argue for consolidating all C. R. Bard hernia mesh lawsuits in the Southern District of Ohio or, in the alternative, the Western District of Missouri. Defendant C. R. Bard filed a response to the plaintiffs' motion in which they support the idea of consolidation so long as certain conditions are met. The matter is scheduled for a hearing before the JPML on July 26, 2018.
C.R. Bard Hernia Mesh Lawsuits Nationwide
Currently, there are about 100 Bard hernia mesh lawsuits pending in United States District Courts across the country. All plaintiffs claim that C.R. Bard hernia mesh products caused them serious injuries.
C.R. Bard designs and manufactures many different hernia mesh products, including the Composix E/X Mesh, the Deluxe Mesh, the Soft Mesh, and the 3DMax Mesh, among others. All of these products are marketed for use in the repair of inguinal (groin), ventral (abdominal), and other hernias.
A hernia occurs when an organ or other tissues protrude through a weakened area, such as when a piece of intestine pushes through the abdominal wall. Doctors use mesh products to help restore the tissues to their proper positions.
Unfortunately, Bard hernia mesh products have been linked with a multitude of problems, including pain, infection, perforation of organs and tissues, migration, adhesions, fistulas, and bowel obstruction.
Plaintiffs Seek Consolidation of All C. R. Bard Hernia Mesh Lawsuits
The plaintiffs stated in their motion that centralization was warranted because:
the actions against the defendants are pending in different federal judicial districts throughout the U.S.,
the various actions all share common factual questions, and
consolidation would be convenient overall, promote more efficient litigation, and conserve judicial, party and attorney resources.
Among the common questions of fact are whether the Bard hernia mesh products were defectively designed and/or manufactured, whether certain design and/or manufacturing defects can cause severe injury, whether the defendants complied with regulations related to marketing and advertising of the products, whether the defendants knew or should have known about the risk for injury, and whether they failed to provide adequate warnings about the risks associated with their products.
C. R. Bard Does Not Oppose Consolidation of Hernia Mesh Lawsuits
In their response to the plaintiffs' motion to consolidate, C. R. Bard states that they do not oppose the transfer of cases concerning their hernia mesh products to one court so long as all C. R. Bard hernia mesh products are included, particularly the Composix Kegel hernia mesh, which the company had previously recalled. Defendants also suggested the District of New Jersey or the Southern District of New York as appropriate venues.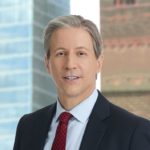 Exclusively focused on representing plaintiffs, especially in mass tort litigation, Eric Chaffin prides himself on providing unsurpassed professional legal services in pursuit of the specific goals of his clients and their families. Both his work and his cases have been featured in the national press, including on ABC's Good Morning America.