A recent statement by the Children's Hospital in New Orleans reports that at least 12 children who underwent heart surgery at the hospital in 2017, developed surgical site infections after their surgeries. Doctors believe the infections were caused by Mycobacterium abscessus bacteria—microorganisms that have been linked to heater-cooler units used during open-chest procedures. All of the children are currently undergoing treatment for their infections.
This is one of the latest outbreaks to be linked to contaminated 3T heater-cooler units. Heater-cooler units are used during open-heart surgeries to maintain the patient's body temperature. The Food and Drug Administration (FDA) previously released a safety communication indicating that surgery with these devices had been linked with Mycobacterium chimaera (M. chimaera) infections.
At Least a Dozen Children Infected by Heater-Cooler Unit
The Children's Hospital reports that it took immediate action to investigate the issue.  It also enlisted the assistance of the Louisiana Office of Public Health, the Centers for Disease Control and Prevention (CDC), and outside infection disease control consultants.
In their investigations, the hospital found that all of the affected children had undergone open-heart surgery in one particular operating room, in which a heater-cooler unit was used.
Based on its investigations, the hospital reports that "[w]e believe a piece of equipment used to regulate the temperature of patients while on bypass is the most likely source of this infection".  The hospital has now removed the heater-cooler unit from the operating room and disinfected the room.
Infections Traced back to LivaNova Manufacturing Site
This Children's Hospital outbreak is one of the latest NTM infection outbreaks that has been connected to heater-cooler units. Many other U.S. hospitals have reported similar outbreaks related to the use of these devices. Last year, for example, the Mayo Clinic sent out 17,000 warning letters to heart-surgery patients warning them about the rare but serious infection risk related to the heater-cooler units used during these procedures. Testing of the Mayo Clinic devices found that many of the heater-cooler units were contaminated.
Last year, the CDC advised hospitals that Stockert 3T heater-cooler units, manufactured by LivaNova, could be contaminated, and traced the contamination back to the company's manufacturing site.
Plaintiffs who have filed personal injury lawsuits against LivaNova because of heater-cooler infections claim that the manufacturers were aware of the issue long before the infections broke out, and they should have done more to protect public safety.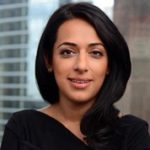 Exclusively focused on representing plaintiffs—especially in mass tort litigation—Roopal Luhana prides herself on providing unsurpassed professional legal services in pursuit of the specific goals of her clients and their families. While she handles complex cases nationwide on behalf of consumers, Ms. Luhana resides with her family in Brooklyn, New York.