A New York woman and her husband recently filed a new Belviq lawsuit in the U.S. District Court for the Northern District of New York. She claims that after she took Belviq (lorcaserin), a weight-loss drug, she suffered from serious injuries. She seeks compensation from manufacturers Eisai, Inc. and Arena Pharmaceuticals.
Plaintiff Takes Belviq and Later Diagnosed with Thyroid Cancer
According to her complaint, the plaintiff's primary care physician prescribed Belviq for her in August 2016. She took it as instructed and claims that on February 7, 2018, she was diagnosed with thyroid cancer. As a result, she has sustained severe and permanent personal injuries, pain, suffering, and emotional distress.
She blames her diagnosis on her consumption of Belviq because of evidence linking the drug with cancer.
Study Links Belviq to an Increased Risk of Cancer
Belviq was originally created and manufactured by Arena Pharmaceuticals. It was the first in a new class of selective serotonin receptor agonists that help people lose weight by controlling appetite. It binds to the serotonin receptor known as the 5-HT2C receptor in the hypothalamus, which helps people feel less hungry and eat smaller amounts of food.
The FDA approved the drug on June 27, 2012, for use in adults with a body mass index (BMI) of 30 or greater (defined as obese), or adults with a BMI of 27 or greater (overweight) and who had at least one weight-related condition such as high blood pressure, type 2 diabetes, or high cholesterol. The FDA had one condition though: the manufacturer had to conduct another clinical trial to evaluate the risk of heart-related problems.
Meanwhile, in 2013, Arena entered an agreement to give Eisai, Inc. all development and marketing rights to the product worldwide. Eisai moved forward with the FDA-required clinical trial, testing Belviq in 12,000 participants who were overweight or obese.
Preliminary results showed no difference between Belviq and placebo when it came to cardiovascular outcomes, but it did show a difference in the number of patients diagnosed with cancer. During the trial, 462 (7.7 percent) of the patients treated with Belviq were diagnosed with cancer, versus 423 (7.1 percent) of the patients taking the placebo. The longer the patients took the drug, the more of an imbalance there was, indicating that the risk may increase with longer-term use.
Manufacturers Were Aware Belviq Had Carcinogenic Tendencies
Based on these study results, the FDA released a safety communication on February 13, 2020, requesting Eisai withdraw Belviq from the market "because a safety clinical trial shows an increased occurrence of cancer."
The plaintiff points to previous evidence suggesting that Belviq consumption increases the risk of cancer. During the preclinical trial program for Belviq, for instance, the manufacturers conducted a two-year carcinogenicity study in rats in which Belviq was identified as a carcinogen that induced multiple tumor types. The company claimed the outcome was rodent-specific and would not apply to humans.
The manufacturer also conducted another animal study, this time in mice, which also showed the potential carcinogenicity of the drug.
"The two-year carcinogenicity rat study," the plaintiff states in her complaint, "the two-year carcinogenicity mouse study and/or a combination of both, put Defendants on notice and/or should have put Defendants on notice that lorcaserin was a carcinogen and/or that further testing needed to be done…"
She brings counts of negligence, defective design, failure to warn, breach of warranties, fraudulent misrepresentation and concealment, and negligent misrepresentation, and seeks compensatory and punitive damages.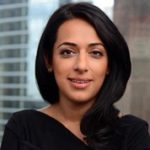 Exclusively focused on representing plaintiffs—especially in mass tort litigation—Roopal Luhana prides herself on providing unsurpassed professional legal services in pursuit of the specific goals of her clients and their families. While she handles complex cases nationwide on behalf of consumers, Ms. Luhana resides with her family in Brooklyn, New York.