On Feb. 13, 2020, NuVasive Inc. issued a recall of the MAGEC System Model X rods. Used to treat children with early-onset scoliosis, they help brace the spine during growth to minimize the progression of the disease.
However, the rods had a higher failure rate than expected, prompting NuVasive to eventually pull the rods from the market. The recall opened the door for potential personal injury lawsuits, offering families a way to seek damages in cases where the devices malfunctioned.
NuVasive Recalls MAGEC System Model X Rods
The MAGEC system provides a less invasive alternative to traditional surgery for scoliosis. Whereas traditional treatment involves repetitive invasive lengthening surgeries (about once every six months), MAGEC uses magnetic technology with adjustable growing rods that can be lengthened as needed with an external remote controller. This system allows the surgeon to adjust the rods at an in-office visit without having to perform additional surgeries.
When the devices work well, they can help children to grow with straighter, healthier spines. But when they don't, the devices can cause tissue damage, metallosis (metal poisoning), and painful revision surgeries.
Post-market surveillance indicated that after implantation, the actuator end cap on the rods was separating in 0.5 percent of MAGEC devices. Such separation could expose the internal components, hastening degeneration and corrosion, and potentially causing metallosis.
Defective rods, in addition to damaging the surrounding tissue, may not lengthen as they're supposed to. They may also bend, break, or become loosened from the spine while still implanted. NuVasive stated in its letter to doctors: "Metallic implants can loosen, fracture, corrode, migrate, or cause pain."
The company recommended surgeons stop using the devices, perform routine clinical follow-ups with patients, and consider removing any implanted rods found to have end cap separations. NuVasive promised to review the issue to determine a fix for the problem.
Studies Find Corrosive Wear with MAGEC Rods
Before NuVasive's recall, several studies found the rods to be defective. In 2017, for instance, researchers examined nine growth rods that were removed from five patients. Three of the nine had a fractured pin, and all had evidence of surface degradation. There was also considerable corrosion along the internal mechanisms.
The researchers wrote: "We recommend that surgeons consider that any inability of magnetically controlled rods to distract may be due to corrosive debris building up inside the mechanism, thereby preventing normal function."
In a 2018 study, researchers again analyzed explanted rods and found that all had titanium wear debris, 91 percent showed measurable wear of the extending bar, 74 percent showed substantial damage to the radial bearing, and 53 percent had O-ring seal failure. The researchers concluded that these issues likely accounted for the metallosis clinically reported with some MAGEC rods.
The MAGEC system did not have to undergo clinical trials for approval. Instead, the manufacturers used the FDA's 510(k) fast-track process, which requires only that the new system be significantly similar to others already on the market. NuVasive compared the MAGEC System to the Harrington Rod System, which was developed back in the 1950s.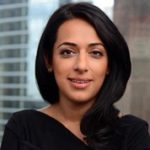 Exclusively focused on representing plaintiffs—especially in mass tort litigation—Roopal Luhana prides herself on providing unsurpassed professional legal services in pursuit of the specific goals of her clients and their families. While she handles complex cases nationwide on behalf of consumers, Ms. Luhana resides with her family in Brooklyn, New York.