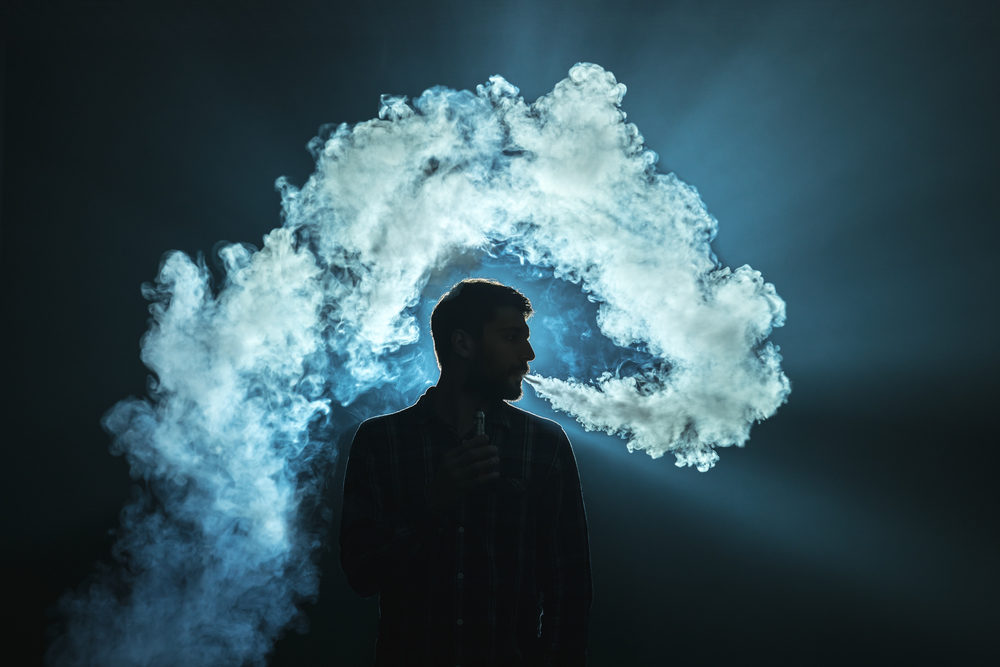 For the past few months, the Centers for Disease Control (CDC), the U.S. Food and Drug Administration (FDA), and state health departments have been investigating a mysterious vaping-related lung illness that has sent over 2,000 people to the hospital and killed at least 39.
At first, it wasn't clear what was causing these illnesses although all of the patients had a history of using e-cigarette products.  The CDC then found that most of the victims had used products containing tetrahydrocannabinol (THC), the mind-altering ingredient in marijuana.  This suggested there may be something about THC-containing products that was damaging the lungs.  Investigators dug deeper.
Now the CDC has identified vitamin E acetate—an ingredient added to THC-based products—as a "very strong culprit" in these illnesses.
Vitamin E Acetate Often Used in THC-Containing E-cigarettes
Usually, when we think of vitamin E, we think of the healthy nutrient that's present in so many foods. Also called alpha-tocopherol, vitamin E is a fat-soluble vitamin found in vegetable oils, meat, poultry, eggs, fruits, vegetables, and wheat germ oil.  It is required for the proper function of many organs in the body.  It's also a powerful antioxidant, meaning that it helps protect cells from oxidative damage.
Vitamin E acetate is a form of vitamin E that's often used in skin care products and dietary supplements, and as a diluting agent.  In the cannabis industry, some manufacturers use it to thin THC oil cheaply so it can be easily vaporized and inhaled via e-cigarettes.
Though this ingredient is safe when used in skin care products or supplements, it can cause problems when it's inhaled into the lungs.  Colorado, which was the first state to legalize marijuana for recreational use, is currently finalizing a ban on additives in cannabis vape products—including vitamin E acetate—because of their potential links to lung disease.
Vitamin E May Cause Lipoid Pneumonia
The CDC tested fluid samples collected from the lungs of 29 patients with vaping-related lung disease. These samples were submitted from 10 states.  The results showed that all of the fluid samples contained vitamin E acetate.  The CDC noted that this is the first time it had "detected a potential chemical of concern in biological samples from patients with these lung injuries."
Studies of the additive suggest that it can interfere with normal lung functioning when inhaled.  It seems the oil-like properties of the ingredient could result in symptoms like those experienced by victims of the vaping-related lung illness.
These symptoms—which include shortness of breath, chest pain, and coughing—are similar to those associated with lipoid pneumonia, a type of lung disease that results from accidentally inhaling liquid into the lungs.
According to Scott Aberegg, a critical care pulmonologist, who spoke to Rolling Stone, this illness usually appears on X-rays like a puddle of liquid with inflammation around it.  Aberegg theorized that the vaping associated illness is a new form of lipoid pneumonia, potentially caused by the presence of vitamin E acetate.
The CDC notes that it has not yet come to a definite conclusion, and will continue its investigation. Meanwhile, the public is advised to avoid the use of e-cigarettes until more answers are forthcoming.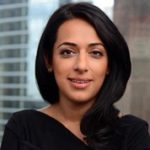 Exclusively focused on representing plaintiffs—especially in mass tort litigation—Roopal Luhana prides herself on providing unsurpassed professional legal services in pursuit of the specific goals of her clients and their families. While she handles complex cases nationwide on behalf of consumers, Ms. Luhana resides with her family in Brooklyn, New York.