The State of New Jersey recently released an inspection report detailing problems found at the HealthPlus Surgery Center in Saddle Brook, including a number of issues related to potential patient exposure to inadequately sterilized medical instruments.
The Center sent out nearly 4,000 letters warning patients who received a procedure between January 1, 2018 and September 7, 2018, that "lapses in infection control in sterilization/cleaning instruments and the injection of medications may have exposed patients to bloodborne pathogens (diseases in people's blood), such as hepatitis B, hepatitis C, and human immunodeficiency virus (HIV)."
In the letter, the Center reported that it had not received any reports of infections, but CNN recently reported that at least one Brooklyn woman had tested positive for hepatitis B after having a procedure at the Center.
New Jersey Surgery Center Found to Have Deficiencies in Infection Control
In September 2018, the New Jersey Department of Health sent inspectors out to the Center. Because of the issues discovered, the State ordered the facility to curtail all services between September 7th and September 28th so the staff could implement corrective actions to address the issues that the Health Department inspectors found.
The deficiencies included the following:
Sterile surgical instruments were observed with debris in the hinges, and were rusty, and discolored.
Three of the staff members lacked infection control competency.
Biologicals (medications) were used incorrectly, and validation testing was not being performed correctly.
Controlled substances, including opioids, frequently went missing from the center.
Instructions for use were not available for all instruments.
HealthPlus responded to the report by taking several steps to improve infection control and medication dispensing procedures, hire new staff members to ensure compliance to applicable standards, hiring and training new sterile processing staff, and cleaning and repairing all instruments.
Plaintiffs File Class Action Lawsuit Against HealthPlus
After the facility was closed to complete corrections, it sent out letters to 3,778 patients warning them that they could have been exposed to bloodborne pathogens, and advising them to get tested with a simple blood test. The Center agreed to pay for all medical costs associated with testing.
The state health department has maintained that the risk of exposure was low. HealthPlus, however, is currently defending a class action lawsuit filed in Bergen County Superior Court. One of the plaintiffs underwent a pain management procedure at the center in April 2018, and is now struggling with the possibility that she may have contracted a life-threatening disease while she was there.
The plaintiffs are seeking a jury trial, claiming that all patients who were treated at the center during the relevant period are suffering from emotional trauma due to their potential exposure. One of the plaintiffs in the case is a 58-year-old woman who tested positive for hepatitis after receiving the warning letter from the center. She told CNN that she felt completely and totally betrayed by HealthPlus, and that her life "will never be the same."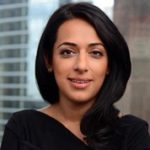 Exclusively focused on representing plaintiffs—especially in mass tort litigation—Roopal Luhana prides herself on providing unsurpassed professional legal services in pursuit of the specific goals of her clients and their families. While she handles complex cases nationwide on behalf of consumers, Ms. Luhana resides with her family in Brooklyn, New York.