In May 2019, the FDA warned doctors and patients about potential problems linked to textured breast implants. Amy Abernethy, FDA Principal Deputy Commissioner, and Jeff Shuren, Director of the FDA's Center for Devices and Radiological Health, released a joint statement in which they acknowledged the "growing discussion" around the safety of these implants, particularly their potential to increase risk of anaplastic large cell lymphoma (BIA-ALCL).
The FDA stopped short of recalling the devices, however, stating that in 2018, textured breast implants represented less than 10 percent of all breast implants sold in the U.S. Health Canada, however—Canada's FDA equivalent—recently suspended the licenses for Allergan's Biocell textured breast implants, in essence, banning their sale in that country because of the potential risk for BIA-ALCL.
Health Canada Warns Allergan of Suspension
Back in April 2019, Health Canada issued a press release notifying the public that it was planning to suspend Allergan's licenses for Biocell breast implants, explaining: "[t]o protect Canadian patients from the rare but serious risk of breast implant-associated anaplastic large cell lymphoma (BIA-ALCL), Health Canada is advising Allergan that the Department intends to suspend its licenses for Biocell breast implants as a precautionary measure."
The department decided to take this step after completing a scientific assessment of macro-textured implants. The agency initiated the assessment after noticing an increase in cases of BIA-ALCL related to breast implants. There were 28 confirmed Canadian cases, of which 86 percent involved Allergan's Biocell implant.
BIA-ALCL is a type of non-Hodgkin's lymphoma that can develop months or even years after a breast implant procedure. The cause is unknown, but it usually presents as an accumulation of fluid between the implant and the surrounding tissue.
Health Canada Bans Allergan Biocell Breast Implants
On May 28, 2019, Health Canada announced the official suspension of Allergan's licenses for Biocell breast implants, noting that the rate of BIA-ALCL was "significantly higher in patients with macro-textured implants compared to other implants."
It will now be illegal for anyone to sell these Allergan implants in Canada or to import them into the country. At Health Canada's request, Allergan agreed to voluntarily recall all unused Biocell devices from the Canadian market.
Health Canada advised patients who have been implanted with Allergan Biocell breast implants to discuss the risks and benefits with their doctors and to conduct regular breast self-exams. Symptoms to watch for include unusual changes to the breasts, breast pain, sudden swelling, and lumps.
FDA Acknowledges Breast Implant Illness
The FDA continues to investigate the safety of breast implants and has reviewed medical device reports, scientific literature, breast implant-specific registries, and post-approval study data. It recently noted that in addition to the increased risk of BIA-ALCL, patients have complained of additional side effects, including chronic fatigue, cognitive issues, joint and muscle pain—referred collectively to as "breast implant illness."
In a 2017 study published in Plastic and Reconstructive Surgery, researchers reported that higher-surface-area textured implants significantly increased the risk of BIA-ALCL.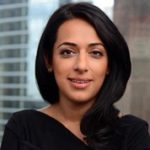 Exclusively focused on representing plaintiffs—especially in mass tort litigation—Roopal Luhana prides herself on providing unsurpassed professional legal services in pursuit of the specific goals of her clients and their families. While she handles complex cases nationwide on behalf of consumers, Ms. Luhana resides with her family in Brooklyn, New York.