The FDA recently announced a Class I recall of about 25,000 GE Healthcare Giraffe Infant Warmers and Panda i-Res Infant Warmers due to safety concerns. A Class I recall is the most serious type of recall and identifies devices that may cause serious injuries or death.
GE issued a previous urgent medical device correction notice in March 2019 warning all hospitals of this issue. It is now issuing a similar notice to all consumers.
Infant Warmers Can Break, Risking a Dangerous Fall
Infant warmers provide infrared heat to infants who can't maintain their body temperature on their own. The heat from the source is focused on the bed to warm the baby. The devices are typically used in hospital settings. Panda i-Res warmers are found in labor and delivery areas, whereas the Giraffe Infant Warmers are more likely to be used in neonatal intensive care units (NICUs).
The problem is that the warmer bedside panels and latch areas can crack or break if the unit—which weighs about 220 pounds—is moved using the bedside panels rather than the front or rear maneuvering handles. If that happens and the baby comes into contact with the cracked or broken latch, the panel can fall open, at which point it no longer protects the infant from falling out of the warmer.
So far, GE has received 338 complaints related to these products, including two infants who fell out of the warmers and fractured their skulls. No deaths have been reported.
The devices were manufactured between October 2007 and February 2019, and distributed during the same timeframe. Model numbers include the following:
2063568-001-XXXXXX
2063570-001-XXXXXX
M1112198-XXXXXX
M1118175-XXXXXX
GE to Supply Customers with Improved Instructions on Moving Infant Warmers
In their notices to customers, GE instructs users to stop using these warmers if any part of the bedside panels or latches is cracked, broken, or damaged. It also provides users with new caution labels showing them how to properly move the warmers, as well as labels instructing them on how to make sure the bedside panels are latched and secured after each use.
The company is sending customers instructional posters that include pictures of broken and unbroken latches—illustrating how to check the walls for any damages—along with instructions on the proper use of the front handles to move the warmers.
GE will replace all cracked or damaged bedside panels or latches for the Giraffe and Panda warmers free of charge.
For more information, customers can call GE Healthcare at 800-437-1171, or email MIC.Recall@ge.com.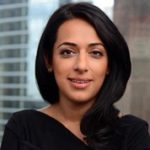 Exclusively focused on representing plaintiffs—especially in mass tort litigation—Roopal Luhana prides herself on providing unsurpassed professional legal services in pursuit of the specific goals of her clients and their families. While she handles complex cases nationwide on behalf of consumers, Ms. Luhana resides with her family in Brooklyn, New York.