A former senior executive at JUUL Labs, the leading e-cigarette company in the country, has filed a new lawsuit against his former employers.  He states that in early 2019, JUUL sent out one million mint-flavored e-cigarette pods knowing they were contaminated, though it is not stated what they were contaminated with.
When the plaintiff, a global senior vice president of finance at the time, learned that contaminated pods had been shipped to retailers and were being sold to customers, he protested JUUL's refusal to recall those pods or to at least issue a health and safety notice to consumers.  The plaintiff claims that after repeatedly expressing his concerns, he was unlawfully terminated.
The lawsuit was filed in the U.S. District Court for the Northern District of California.  A JUUL spokesperson stated the plaintiff's claims were "baseless" and that the plaintiff was terminated because he "failed to demonstrate the leadership qualities needed in his role."
JUUL Management Showed Open Disregard for Public Health
The plaintiff claims that JUUL's management, including former CEO Ken Burns, former CFO Timothy Danaher, current Chief People Officer Monika Fahlbusch, and the board of directors
"displayed an open disregard for public health, the health of JUUL's customers, and the rule of law generally."
Though JUUL has long advertised its products as safe and certainly safer than traditional cigarettes, studies suggest that the products expose users to dangerous health risks.  Recently, the Centers for Disease Control and Prevention (CDC) has been investigating a series of unexplained lung illnesses befalling people who vape regularly.
As of October 29, 2019, a total of 1,888 cases of e-cigarette-associated lung injuries had been reported within the U.S., including 37 confirmed deaths.  All patients had a history of using e-cigarette products.
Studies have also revealed that e-cigarette solutions contain potentially dangerous chemicals like heavy metals, volatile organic chemicals (VOCs), and flavorants that have been linked to serious lung disease and even cancer.
The plaintiff alleges that JUUL has made misleading claims about the nicotine content in its pods, stating that one pod has about the same amount of nicotine as a pack of conventional cigarettes, while studies have shown significantly higher concentrations of nicotine and absorption rates through vaping that are up to four times higher than that of traditional cigarettes.
Plaintiff Claims JUUL Was Scrambling to Meet Demand for Mint-Flavored Pods
Of particular concern over the past decade is the increasing use of e-cigarettes among young people. The CDC notes that between 2017 and 2018, the number of youth using e-cigarettes has increased by 1.5 million.  The U.S. Surgeon General has called e-cigarette use by youth an "epidemic" and warns that it threatens the declining rates of young people using tobacco, progress that had taken decades to reach.
JUUL has been accused of marketing directly to teens, and Congress has been investigating the company's actions since the summer of 2019.  The e-cigarette maker is currently facing several state and federal investigations into its marketing tactics.
In response to the pressure, JUUL stopped sending flavored pods (believed to be more attractive to young users) to retail stores but continues to sell mint-flavored pods as "menthol" types.  The plaintiff states that this move increased demand for the mint-flavored pods, resulting in a shortage.  The company increased pressure on its suppliers to produce more, which the plaintiff believes resulted in compromised quality control measures.
In March 2019, the plaintiff learned of a batch of the contaminated mint refill pods.  He states that he asked the company to issue a recall or at least a notice of the danger, and was terminated a week after his first request.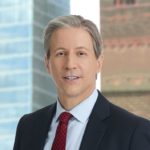 Exclusively focused on representing plaintiffs, especially in mass tort litigation, Eric Chaffin prides himself on providing unsurpassed professional legal services in pursuit of the specific goals of his clients and their families. Both his work and his cases have been featured in the national press, including on ABC's Good Morning America.