Back in February, Similac manufacturer Abbott voluntarily recalled many of its powdered formulas, including Similac, Alimentum, and EleCare. All were manufactured in Abbott's Sturgis, Michigan facility. The recall followed consumer complaints related to bacterial contamination of the formulas and related infant hospitalizations and deaths.
Now, the U.S. Food and Drug Administration (FDA) is allowing Abbott—for the first time since the recall—to release specialty products on a case-by-case basis, if they could help infants who need them.
Meanwhile, Abbott is defending lawsuits concerning its formula in court, with a new case filed on April 25, 2022.
Abbott Failed to Maintain Bacteria-Free Surfaces
After Abbott initiated its recall, reports surfaced suggesting the company knew about the potential for its formula products to be contaminated months before.
According to the FDA's initial inspection findings, Abbott failed to maintain clean surfaces used in producing and handling the formula. The Sturgis, Michigan facility also had a history of contamination with bacteria, including eight instances where it was discovered between fall 2019 and February 2022.
Consumer Reports also points the finger at the FDA itself, suggesting the agency should have taken action much sooner to protect infants and their families.
FDA Allows Abbott to Release Some Specialty Products
Abbott has committed to enhanced testing of its powdered infant formula before releasing them onto the market. The FDA states that this testing will provide for a greater chance to detect bacterial contamination if present. Setting up this higher level of testing, though, will take time.
Meanwhile, the FDA will allow Abbott to release certain specialty and metabolic formulas to individuals needing urgent, life-sustaining supplies on a case-by-case basis: "The FDA is concerned that the risk of not having certain specialty and metabolic products available could significantly worsen underlying medical conditions and in some cases pose life-threatening risks for infants and individuals who rely on these products." The benefit of allowing parents to access these products may outweigh the potential risk of bacterial infection.
The FDA adds, however, that parents should talk to their doctors first to see if any comparable alternative products may be appropriate. The agency is still advising parents not to use recalled Similac, Alimentum, or EleCare powdered infant formulas involved in the recall.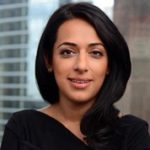 Exclusively focused on representing plaintiffs—especially in mass tort litigation—Roopal Luhana prides herself on providing unsurpassed professional legal services in pursuit of the specific goals of her clients and their families. While she handles complex cases nationwide on behalf of consumers, Ms. Luhana resides with her family in Brooklyn, New York.