On April 16, 2019, the FDA ordered all manufacturers of transvaginal mesh devices to stop selling and distributing their products in the U.S. immediately. This was the culmination following a series of actions meant to protect women's health and was made in response to growing concerns over the side effects of these products.
The Americas Hernia Society is now looking into the safety of hernia mesh devices, as well. These products are similar to transvaginal meshes but implanted to help support hernia repair. The Society recently convened a panel to address long-term safety issues with these devices—a first in their 22-year history.
Panel Discusses Safety Concerns with Hernia Mesh Devices
The panel included surgeons, scientists, mesh manufacturers, and lawyers, who all gathered at the Americas Hernia Society annual meeting in Las Vegas. The main question they addressed: Are implanted hernia meshes safe in the long term?
Over 10,000 hernia mesh lawsuits are currently pending in the U.S., with plaintiffs claiming to have suffered serious injuries after implantation, including mesh shrinkage and migration, adhesions, infections, inflammation and swelling, delayed healing, hernia recurrence, and the need for additional mesh revision surgeries.
During the three-hour panel meeting, the attendees offered recommendations for how to improve the safety of hernia repair and addressed safety issues relating to hernia mesh products. For example, most hernia meshes on the market today did not have to undergo clinical testing to gain FDA approval.
Instead, most meshes were approved through the FDA's 510(k) process, which only requires manufacturers to demonstrate that their products are significantly similar to those already on the market. Consequently, most meshes used today can be traced back to a handful of predicate surgical devices available prior to 1976 and did not undergo a review of the clinical testing for safety, benefits, or efficacy data prior to being approved for sale.
The panel cited a need for a registry that would collect long-term data on specific hernia meshes so that doctors and patients could understand the true scope of adverse event rates. The panel did not, however, provide specifics about how such a registry would be set up and run.
Hopes for Safer Hernia Surgery in the Future
Shirin Towfigh, M.D., a surgeon at the Beverly Hills Hernia Center who co-runs the online discussion group "HerniaTalk," expressed at the panel meeting that many patients feel unheard. "Patients have been hurt," she said, according to General Surgery News. "but it's not cool to have hernia repair and not be able to have sex for the rest of your life, or to lose your testicle, or not be able to wear certain types of underwear, or not sit at a board meeting because you're in chronic pain."
She added that many patients feel their doctors ignore their pain, and grow to distrust the medical system. She urged surgeons to consider non-mesh repairs and stated that they tend to rely too much on mesh when other options are adequate for many patients. In her opinion, the public outcry over transvaginal mesh will be replicated with hernia mesh, but she also feels that the increasing filing of lawsuits and the media attention on the devices will lead to safer hernia surgery.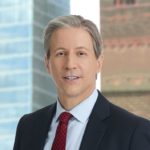 Exclusively focused on representing plaintiffs, especially in mass tort litigation, Eric Chaffin prides himself on providing unsurpassed professional legal services in pursuit of the specific goals of his clients and their families. Both his work and his cases have been featured in the national press, including on ABC's Good Morning America.