A Florida man has recently joined the Zantac MDL proceeding in the U.S. District Court for the District of Southern Florida. He filed a short-form complaint alleging that he developed cancer after using Zantac for several years.
The U.S. Judicial Panel on Multidistrict Litigation (JPML) consolidated all federally filed Zantac lawsuits in Florida back in February 2020, and the number of filed cases has continued to increase since then as more plaintiffs come forward.
Plaintiff Blames Zantac for Stomach Cancer
According to the complaint, the plaintiff used over-the-counter Zantac and/or generic ranitidine for a number of years. He claims that as a result of his use of the antacid drug, he was diagnosed with stomach cancer in 2019.
The plaintiff names brand-name manufacturers GlaxoSmithKline (GSK), Boehringer Ingelheim, Pfizer, and Sanofi—the current manufacturer—as defendants, as well as several generic ranitidine manufacturers.
After the FDA warned in September 2019 that some samples of Zantac and generic ranitidine had tested positive for unsafe levels of N-nitrosodimethylamine (NDMA), Sanofi the brand manufacturer, and a number of generic manufacturers recalled their ranitidine products from the market. Other forms of the drug remained available until April 1, 2020, when the FDA requested the recall of all forms of the drug.
Studies Link Nitrosamines to Stomach Cancer
Stomach cancer, also called gastric cancer, is any type of cancer that develops in the stomach. The American Cancer Society (ACS) estimates that in the year 2020, about 27,600 men and women will be diagnosed with stomach cancer, and about 11,000 will die from it. Treatments include surgery to remove tumors or diseased portions of the stomach, radiation therapy, chemotherapy, and targeted drug therapy.
NDMA belongs to a class of chemicals called "nitrosamines," which are known to be carcinogenic. They're found in the environment, as a byproduct of industrial processes and water disinfection, and in some processed foods and beverages like beer, smoked and processed meats, bacon, and some cheeses.
NDMA and other nitrosamines are not added to these products on purpose but can form as a result of chemical interactions. Manufacturers add nitrites to processed meat, for example, to increase its shelf-life, and these nitrites can combine with other chemicals in the meat during high-temperature cooking (like frying), or in the stomach during digestion, to form nitrosamines.
The World Health Organization (WHO), the International Agency for Research on Cancer (IARC), and the U.S. Environmental Protection Agency (EPA) all agree that NDMA is a probable human carcinogen based on the results of animal studies.
Studies have linked dietary intake of nitrosamines with an increased risk of stomach cancer. In a human study of 23,000 men and women aged 40-79, for example, dietary intake of NDMA was significantly associated with an increased risk of gastrointestinal cancers. In a 2016 review, Chinese scientists reported that NDMA could significantly increase the risk of gastric cancer.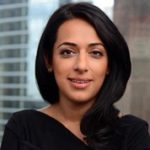 Exclusively focused on representing plaintiffs—especially in mass tort litigation—Roopal Luhana prides herself on providing unsurpassed professional legal services in pursuit of the specific goals of her clients and their families. While she handles complex cases nationwide on behalf of consumers, Ms. Luhana resides with her family in Brooklyn, New York.