President Trump recently indicated that the federal government is now considering a ban on flavored e-cigarettes in an effort to curb the epidemic of vaping among young people.
The proposed ban would include banning fruity flavors as well as menthol and mint products. Research shows that these types of flavors are very popular among adolescents, and are often responsible for luring kids into using e-cigarettes. If the ban goes through, only tobacco-flavored products would be allowed to be sold.
The Centers for Disease Control and Prevention (CDC) states that the use of e-cigarettes is unsafe for kids, teens, and young adults, yet the number of young people using them has skyrocketed over the past few years, to the point that the U.S. Surgeon General has called e-cigarette use by youth an "epidemic."
Concern Over Youth Vaping Epidemic Rising Across the Country
CNN reports that on Wednesday, September 11, 2019, President Trump, Health and Human Services Secretary Alex Azar, the acting commissioner of the FDA, and first lady Melania Trump announced the administration's intentions to curb the use of flavored e-cigarettes.
Azar noted that it will take weeks to create the final guidance on the new policy and another 30-day delay to the effective date, but at that point, all flavored e-cigarettes other than the tobacco flavor would be removed from the market.
E-cigarette manufacturers would then be allowed to apply for approval from the FDA to reenter the market, but only products that represent a net benefit to public health obtain FDA clearance.
It's unlikely that flavored e-cigarettes would make a comeback, which will represent a huge blow to the vaping industry. Companies like JUUL, in particular, that have made significant revenue from selling fruit and dessert-flavored nicotine products, would be particularly hard-hit.
The government took similar action against flavored traditional cigarettes in 2009, banning all flavors except menthol if an effort to protect young people.
This latest move follows on the heels of other key developments, including Michigan's similar ban of flavored e-cigarettes. Governor Gretchen Whitmer recently ordered the ban after the state's health department found that youth vaping constituted a public health emergency.
The New York Times reports that other states, including New York, Massachusetts, and California, are considering similar bans. San Francisco already suspended the sales and distribution of all e-cigarettes in the city that haven't gone through a premarket review by the FDA. The suspension will take effect in January 2020.
The CDC states that between 2011 and 2015, e-cigarette use among U.S. middle school and high school students increased by 900 percent. In 2018, more than 3.6 million young people, including one in five high school students and one in 20 middle school students, used e-cigarettes.
Sixth Death Attributed to Mysterious Vaping Illness
Meanwhile, the number of people affected by a mysterious acute lung disease related to vaping continues to increase. As of this writing, a sixth person has reportedly died because of this illness (previously 5 reported deaths). She was a 50-year-old woman with a history of health problems who became seriously ill shortly after she started using e-cigarettes.
In addition to the six reported deaths, there have been over 450 possible cases of these lung illnesses, which are all associated with vaping and include similar symptoms such as:
cough,
shortness of breath,
chest pain,
fatigue,
nausea,
vomiting, or
diarrhea.
The CDC and FDA are working with state health departments to try to determine exactly what may be causing these illnesses.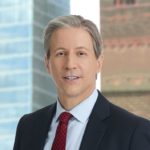 Exclusively focused on representing plaintiffs, especially in mass tort litigation, Eric Chaffin prides himself on providing unsurpassed professional legal services in pursuit of the specific goals of his clients and their families. Both his work and his cases have been featured in the national press, including on ABC's Good Morning America.