The FDA recently warned that patients with rheumatoid arthritis (RA) who are taking the 10 mg twice-daily dose of tofacitinib (Xeljanz, Xeljanz XR) may be at an increased risk for blood clots and pulmonary embolism. The FDA has not approved this dosage for patients with RA—only for those with ulcerative colitis. Yet some patients may be taking this dose nonetheless.
Healthcare professionals are advised to follow the medication's prescribing recommendations for people with RA. Patients with RA who are taking the 10 mg twice-daily dose should speak to their doctors right away about potentially lowering it.
Xeljanz May Increase Risk of Blood Clots and Pulmonary Embolism
The FDA approved Xeljanz in 2012 for the treatment of RA in patients who did not respond well to methotrexate, another RA medication. The drug was the first in a new class of RA medications called Janus kinase (JAK) inhibitors. These medications inhibit the activity of one or more of the Janus kinase family of enzymes, interfering with the inflammatory process and helping to reduce joint pain and swelling.
The FDA based their approval on seven clinical trials that showed that Xeljanz was effective in treating symptoms of RA in adults. According to the studies, however, the drug was also associated with an increased risk of some potentially serious side effects that lead the FDA to require the manufacturer Pfizer to conduct a post-marketing study to further evaluate the drug's safety profile.
That trial is still ongoing, but the most recent analysis of the data showed that RA patients taking the 10 mg twice-daily dose were at a higher risk of blood clots in the lungs and death than those taking the 5 mg twice-daily dose or an alternative RA medication.
Concerned with these findings, the FDA issued a safety advisory, warning healthcare professionals and the public of the risk, and advising doctors to monitor patients for signs of pulmonary embolism (PE).
A PE occurs when a blood clot travels from the veins deep in the legs to lodge in one of the arteries leading from the heart to the lungs. Since these arteries supply the lungs with blood and oxygen, a blood clot can cause shortness of breath, chest pain, and rapid or irregular heartbeat.
A PE can be life-threatening, so patients who develop difficulty breathing, excessive sweating, lightheadedness, leg pain or swelling, and/or fever should seek medical help immediately.
Xeljanz Also Increases Risk of Infections and Lymphoma
Xeljanz comes with other serious risks, too. When it was first approved in 2012, the FDA required Pfizer to place a black box warning on the label alerting doctors and patients that the drug could increase the risk of serious infections, lymphoma, and other types of cancer.
Xeljanz XR—an extended release once-daily version of the same medication—received FDA approval in February 2016. In December 2017, both medications were approved for the treatment of active psoriatic arthritis, and in May 2018, Xeljanz was approved for the treatment of moderately to severely active ulcerative colitis.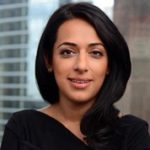 Exclusively focused on representing plaintiffs—especially in mass tort litigation—Roopal Luhana prides herself on providing unsurpassed professional legal services in pursuit of the specific goals of her clients and their families. While she handles complex cases nationwide on behalf of consumers, Ms. Luhana resides with her family in Brooklyn, New York.