Individuals with diabetes and some heart conditions are required to check their blood regularly. For example, patients with heart conditions who are taking the blood thinning medication warfarin test their blood to make sure that they are receiving the correct dosage, and to avoid developing a dangerous excessive bleeding event. Those with diabetes check their blood sugar levels daily to monitor how their treatment is going and to ensure that their blood sugar levels remain in a safe range.
To make checking easy and convenient, many companies provide blood-testing meters designed to be used with test strips. These meters are intended to help patients determine how long it takes for the blood to clot, for instance, or the amount of glucose in the blood.
The FDA warns, however, that some sellers are selling pre-owned or secondhand test strips to consumers, which may produce inaccurate test results that endanger the user's health.
FDA Suggests Consumers Always Buy Test Strips from Trusted Sources
The FDA is aware that some sellers are marketing pre-owned test strips or test strips not authorized for sale in the U.S. These strips are mostly sold online from places like Amazon, Craigslist, eBay, and directly from the seller. There are a number of potential problems with these strips that may cause them to produce inaccurate results, and lead to infections or other potential injuries.
Incorrect storage: The strips may have been stored without their original packaging and under improper temperature and humidity conditions.
Expired strips: Some of the strips may have old expiration dates that have been changed or covered up.
Damaged strips: If the test strips were tampered with, they may be damaged, which could cause them to malfunction.
Contaminated strips: The strip vials may have small amounts of blood in them from previous owners, putting the subsequent user at risk of developing an infection.
When the strips produce inaccurate results, it may cause the user to use an improper amount of medication, potentially leading to serious injury and even death.
The FDA advises patients to avoid buying previously owned test strips and to examine strips for signs of previous ownership, including:
The packaging is disturbed somehow—the box or vial might be opened, or the labels might have been removed.
The expiration date appears to be scratched off or otherwise tampered with.
The seller fails to verify your prescription.
The instructions are not in English.
The strips look different than the strips you usually buy from the same company.
To ensure patient safety, the FDA recommends that only those strips which are designed for your test meter are bought in unopened vials "through a trusted source such as your local pharmacy or through the test strip manufacturer."
Roche Previously Recalled CoaguChek XS PT Test Strips
This warning follows a recent recall of Roche CoaguChek XS PT test strips, which are used by patients taking warfarin to manage heart conditions. The FDA identified the recall as a Class I recall, which is the most serious type. The strips had the potential to give inaccurate results, and the manufacturer received reports of patients experiencing abnormally high or inaccurate blood test results when using them.
Patients with mechanical heart valves, atrial fibrillation, and recent blood clotting events were at the greatest increased risk for an injury stemming from inaccurate blood measurements. Those using the recalled CoaguChek test strips were advised to check with their healthcare providers or pharmacies for replacements.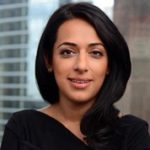 Exclusively focused on representing plaintiffs—especially in mass tort litigation—Roopal Luhana prides herself on providing unsurpassed professional legal services in pursuit of the specific goals of her clients and their families. While she handles complex cases nationwide on behalf of consumers, Ms. Luhana resides with her family in Brooklyn, New York.