The FDA recently warned patients and doctors about a potential problem with certain Medtronic pacemakers. The batteries in these pacemakers may drain more quickly than they should, presenting a danger that the device may not deliver the appropriate pacing therapy. Should that happen, patients who rely on these devices might suffer serious injuries.
Patients are advised to talk to their healthcare providers about their devices and to take steps as necessary to be sure they're working like they're supposed to.
Medtronic's Pacemakers May Stop Working Due to Drained Batteries
Medtronic's pacemakers are devices implanted in the chest to help treat slow heart rhythms and heart failure. They connect via insulated wires to the heart, where they supply the pacing the heart would normally have on its own, making sure that it continues to beat at a regular rhythm.
Medtronic's cardiac resynchronization therapy pacemakers (CRT-Ps) are powered by lithium-ion batteries—the same types of batteries that power smartphones and tablets. These devices also come with remote monitoring systems that help health care providers monitor battery status and general functioning.
With these monitoring systems, doctors receive "CareAlert" notifications through manual transmissions from the patient or wirelessly from the pacemaker itself. If the battery level drops below a certain limit, the device is supposed to send an Elective Replacement Indicator (ERI) CareAlert notification, but in some instances, this is not happening.
The FDA is aware of three medical device reports in which the CRT-P battery fully drained because of a crack in the device's capacitor, which stores the energy. If the capacitor in the pacemaker is cracked, it can create an electric short that may cause the battery to drain faster than expected. Once that battery is completely drained, the device will no longer work, which means the patient's heart will go without pacing therapy.
The affected batteries drained without any warning sent to the patient or the healthcare provider. In one of the three incidences, the patient died. All three incidences occurred within one year of CRT-P implantation, yet the devices are supposed to last 6-10 years before needing a battery replacement.
Patients Should Watch Remote Monitoring Systems Carefully
Specific models of Medtronic pacemakers reported to date that may be affected by this problem include:
Azure models: W1DR01, W2DR01, W3DR01, W1SR01, W2SR01, W3SR01
Astra models: X1DR01, X2DR01, X3DR01, X1SR01, X2SR01, X3SR01
Percepta models: W1TR01, W1TR04, W4TR01, W4TR04
Serena models: W1TR02, W1TR05, W4TR02, W4TR05
Solara models: W1TR03, W1TR06, W4TR03, W4TR06
As of April 10, 2019, over 131,000 of these devices had been sold in the U.S. Medtronic is not recommending that doctors replace the devices, but suggests they discuss the risks with their patients. Replacement may be warranted for those who are extremely dependent on their pacemakers, or who have other health risks.
The FDA also warns doctors to watch for sudden battery level drops during follow-up visits and remote transmissions, and for decreases in battery level out of proportion with the life of the device.
Patients should continue to use their remote monitors, and make sure that the "CareAlerts" are programmed to the "ON" position. Always keep the remote monitor plugged in, and check that home monitoring transmissions are occurring when they should. If you have an Astra device, perform the manual transmissions as scheduled.
If you notice any drops or changes to your battery level, or if you suffer from dizziness, lightheadedness, chest pain, severe shortness of breath, or if you're caring for someone who has lost consciousness, seek immediate medical attention.
For more information, patients can contact Medtronic directly at 1-800-505-4636.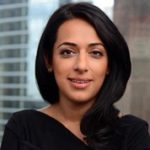 Exclusively focused on representing plaintiffs—especially in mass tort litigation—Roopal Luhana prides herself on providing unsurpassed professional legal services in pursuit of the specific goals of her clients and their families. While she handles complex cases nationwide on behalf of consumers, Ms. Luhana resides with her family in Brooklyn, New York.