The U.S. Food and Drug Administration (FDA) recently warned doctors about a potentially serious infection that may occur in patients who have undergone surgery using heater-cooler devices. These devices help warm or cool a patient during open-chest surgeries.
FDA Long Aware of Potential Heater-Cooler Associated Infections
The FDA has been monitoring these devices for years, long aware that they have been associated with potential infections. Of particular concern are nontuberculous mycobacteria (NTM) infections, which usually affect the lungs and are caused by bacterial germs known as mycobacteria.
These bacteria are found in water and soil and are common in the environment. They usually don't cause illness, but during an open-chest surgery, the water in the heater-cooler device may be contaminated with these bacteria, which can then infect the patient.
Heater-cooler devices have water tanks that provide temperature-controlled water to external heat exchangers or warming/cooling blankets through closed circuits. The water in the circuits doesn't come into contact with the patient, but there is potential for contaminated water to enter other parts of the device and disperse into the air.
Should this happen, the bacteria could settle onto the patient in the surgical area, potentially infecting the heart, lungs, or other organs and tissues. The FDA is aware of incidents where this happened, though they have been rare.
Because patients infected with NTM may not develop symptoms of the infection for months to years after exposure, many cases may not have been reported to the FDA.
Several Heater-Cooler Manufacturers Recalling Their Devices
Back in 2015, the FDA issued its guidance on how to clean heater-cooler devices to limit potential exposure to bacteria. The agency has been following the developments ever since, warning some companies of non-compliance, and alerting the public to recalls.
Many patients who went through cardiothoracic surgery with a heater-cooler device and then were diagnosed with infections filed lawsuits against the manufacturers of those devices. Most heater-cooler-infection lawsuits were settled for hundreds of millions of dollars two years ago.
The problem is ongoing, however, as the FDA recently released another update alerting physicians to two voluntary heater-cooler device recalls. Both CardioQuip and Gentherm Medical LLC recently recalled certain heater-cooler devices, stating they will not be pursuing a cleaning and disinfection protocol to address the risk of NTM infection with these devices.
Two other manufacturers—Terumo and Maquet—also announced a voluntary recall to tell facilities to discontinue the use of their heater-cooler devices for the same reason.
Back in February 2020, the LivaNova Heater-Cooler System 3T was FDA-cleared to help reduce the risk of patient infections. It comes with validated cleaning and disinfecting instructions and the 3T Aerosol Collection Set to reduce the risk of potential emission of aerosols.
The FDA advised doctors to review any applicable recall notices from manufacturers and to review the current recommendations from the FDA for the use of these devices.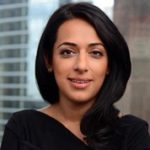 Exclusively focused on representing plaintiffs—especially in mass tort litigation—Roopal Luhana prides herself on providing unsurpassed professional legal services in pursuit of the specific goals of her clients and their families. While she handles complex cases nationwide on behalf of consumers, Ms. Luhana resides with her family in Brooklyn, New York.