The U.S. Food and Drug Administration (FDA) recently required the manufacturers of arthritis medications Xeljanz (tofacitinib) and Xeljanz XR (extended-release) to add new warnings to their medications. These warnings will alert doctors and patients to an increased risk of serious heart-related events such as heart attack and stroke, cancer, blood clots, and death.
This is one of many actions the FDA has taken concerning these drugs.
The FDA Has Been Monitoring Xeljanz for Side Effects for Years
The FDA first approved Xeljanz in November 2012 for the treatment of rheumatoid arthritis. They later expanded that approval for psoriatic arthritis, ulcerative colitis, and juvenile idiopathic arthritis.
As a condition of the initial approval, the FDA required manufacturer Pfizer to conduct a randomized safety clinical trial in patients with rheumatoid arthritis to evaluate the risks of cardiovascular events, malignancy, and infections. Patients in the trial had to be 50 years of age or older and have at least one cardiovascular risk factor (like high blood pressure). The researchers compared treatment with Xeljanz to another type of medication used to treat arthritis called a tumor necrosis factor (TNF) blocker.
The interim results of the trial showed that those taking Xeljanz twice a day had a higher risk of major adverse cardiovascular events (like heart attack and stroke), blood clots, and cancer. The data also showed evidence of an increased risk of all-cause mortality.
In February 2019, the FDA warned the public about the results of the trial and noted that it had not approved the twice daily, higher dose for patients with rheumatoid arthritis—only for those with ulcerative colitis.
In July 2019, the FDA required new warnings—including the most serious boxed warning—to be placed on the product labeling. These warnings alerted doctors and patients to the increased risk of blood clots and death with the 10 mg twice daily dose of Xeljanz and Xeljanz SR.
The agency also limited the use of the drug in patients with ulcerative colitis to only those who did not experience good results with other medications.
The FDA Adds Additional Warnings Concerning Smaller Dose of Xeljanz
In February 2021, the FDA released another safety communication alerting the public that preliminary results from the safety clinical trial showed an increased risk of serious heart-related problems and cancer with Xeljanz and Xeljanz XR compared to TNF inhibitors.
Then in September 2021, the FDA announced the final results of the trial, which showed an increased risk of blood clots and death with a lower dose of Xeljanz. (The preliminary results reported an increased risk of blood clots only at the higher dose.)
Based on these findings, the FDA required new and updated warnings for Xeljanz as well as for two other arthritis medicines in the same class: Olumiant (baricitinib) and Rinvoq (upadacitinib), which are called Janus kinase (JAK) inhibitors. These other two drugs have not been studied in trials similar to the large clinical trial with Xeljanz, but since they act similarly in the body, the FDA believes they may have similar risks.
Specifically, the FDA required revisions to the existing boxed warning to include more information about serious heart-related events, cancer, blood clots, and death. Doctors were advised to carefully consider the benefits and risks to an individual patient before starting or continuing therapy.
Patients taking these drugs should notify their doctors of any cardiovascular risks they may have—including smoking, blood clots, or past heart attacks or strokes—and seek emergency help immediately when experiencing any symptoms of these events.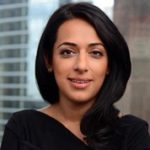 Exclusively focused on representing plaintiffs—especially in mass tort litigation—Roopal Luhana prides herself on providing unsurpassed professional legal services in pursuit of the specific goals of her clients and their families. While she handles complex cases nationwide on behalf of consumers, Ms. Luhana resides with her family in Brooklyn, New York.